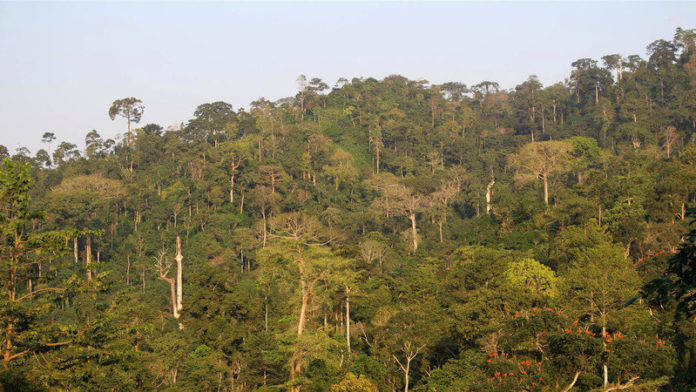 The Forestry Commission has demobilised some mining equipment and an excavator engaged in illegal mining along the Atewa forest reserve.
The illegal mining, though being undertaking outside the forest reserve, has strayed into the reserve and affected approximately 0.6 hectares of the Global Significant Biodiversity Area, causing devastation to the chanel of the Adansu Stream and over species.
In a statement signed by the Chief Executive Officer of the Forestry Commission Mr. John Allotey, the operations team couldn't make any arrest because the miners were not on site.
However, a complaint has been lodged with the Kyebi District Police Station to assist the Commission to investigate and bring the perpetrators to book.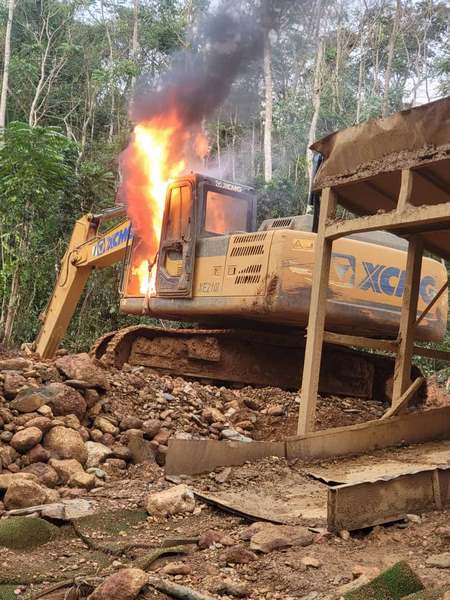 The team set the excavator on fire and  demobilised other equipment on site.
The Atewa Forest Reserve, which covers an area of about 17,400 hectares and has been classified as a Globally Significant Biodiversity Area, continues to suffer destruction from activities of illegal mining and illegal lumbering.
It is estimated that, over 100 Biodiversity species faces extinction due to the destruction of the forest.
The Atewa Forest Range or Reserve is the source of three major rivers in Ghana – the River Ayensu, Densu and Birim River which serve over 5 million Ghanaians.
It is estimated that, 230 million Africans will face water scarcity by the year 2025.
The Forestry Commission in it statement said plans are underway to reclaim the destructed portions of the forest reserve while the perpetrators are being chased to face the law.