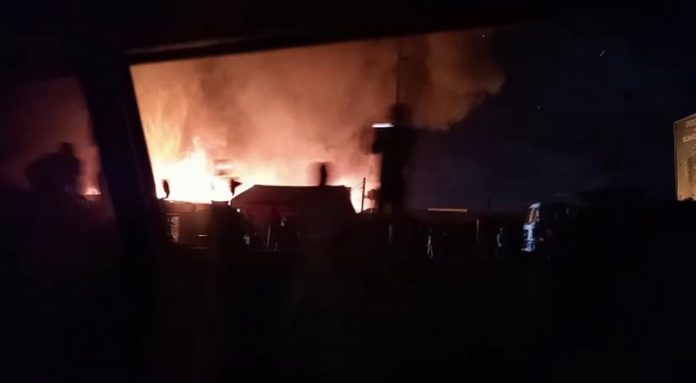 The Ashanti region has recorded nine deaths from 581 fire incidents in the first half of the year.
Poor adherence to basic fire measures is a major attribute to the recent fire incidents.
Nana Awuku Denkyembour reports on measures to control fire incidents in the region.
The latest fire incidents in the Ashanti region recorded in June were both domestic cases.
Two bedrooms and several property were gutted in a building at Atonsu-Bokro.
The second incident at Tafo-Pankrono had the fire sweeping through a five-bedroom apartment and displaced occupants of the house.
Mechanics at Asokwa were saved by firefighters and the rains when their shops gutted fire.
Ashanti regional Public Relations Officer of the Fire Service, DO III Peter Addai, said a total 581 fire incidents were recorded in the first half of the year.
This is an improvement over the 700 cases recorded in the same period last year.
"Though the death rate was increased by one comparing it to that of last year, the number of fire cases reduced, we believe we can to more on sensitising the public on fire safety," he observed.
Nine people lost their lives through the fires. Seven died in domestic fires, while the two got trapped in an accident vehicle and burnt to death.
He said the death rate increased by one compared to the same period last year.
Fire officers attributed the fire incidents to poor fire safety precautions in homes and markets.
He said the public sensitisation of fire has been intensified to help drive decline in fire incidents.
"We move to markets, churches and other public places to educate the public," he said.