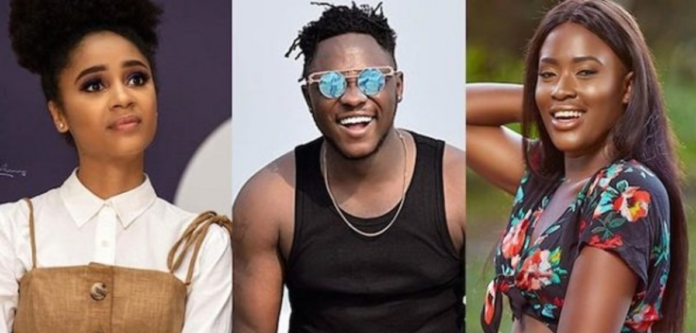 A few hours after rapper Medikal outdoored his latest single, Cold and Trophies, which features his ex-lover Sister Derby, a fan took the opportunity to engage his wife, Fella Makafui.
In an Instagram post, Fella Makafui looked dapper as she attended Serwaa Amihere's birthday bash that took place at Kempinski on International Women's Day.
Her post slid through a few hours after Medikal and Sister Derby's song went viral on social media with many speculating that there is a fire on the mountain.
The comment of the concerned fan, Constance Owusu, suggested that Fella Makafui is acting cool in the public domain, but she is actually hurt after Medikal's 'reunion' with the 'African Mermaid'.
She wrote: "Outside gentility, home cry. Don't worry your head over nothing, you're still the wifey with the ring. [SIC]."
But Fella Makafui in a quick riposte asked the fan to rather worry about herself, attaching an emoji of love.
Check out the post below: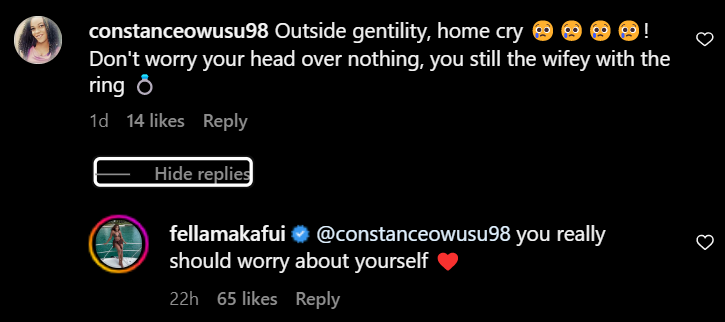 MORE: