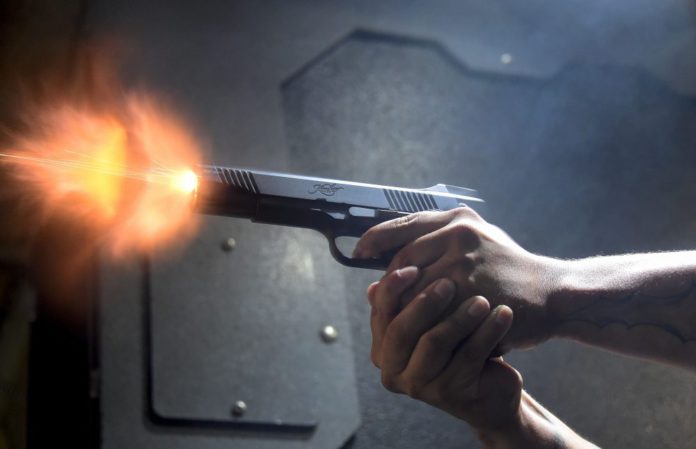 A 43-year-old farmer, Akwasi Noshi, is on the run after allegedly shooting his friend dead at Tepa-Mabang in the Ahafo Ano North Municipality of the Ashanti Region.
The suspect allegedly shot his friend, Yaw Saahene, 35, during a confrontation after he accused the victim of attempting to snatch his wife.
Suspect Akwasi is said to have initially orchestrated a fight, despite both his wife and friend denying the accusation. Neighbours, however, settled the fight and each returned to their homes.
Eyewitnesses told Adom News' Augustine Agyapong, that the suspect thereafter summoned Saahene to his home under the pretext of burying the hatchet.
However, suspect Akwasi allegedly shot him multiple times in the stomach area as he entered the compound and subsequently fled the scene.
Meanwhile, the Tepa district police have visited the crime scene and deposited the body at the Tepa Government Hospital.
The police have launched a manhunt for Akwasi Noshi.
READ ALSO
Chieftaincy Minister speaks in church after stroke attack