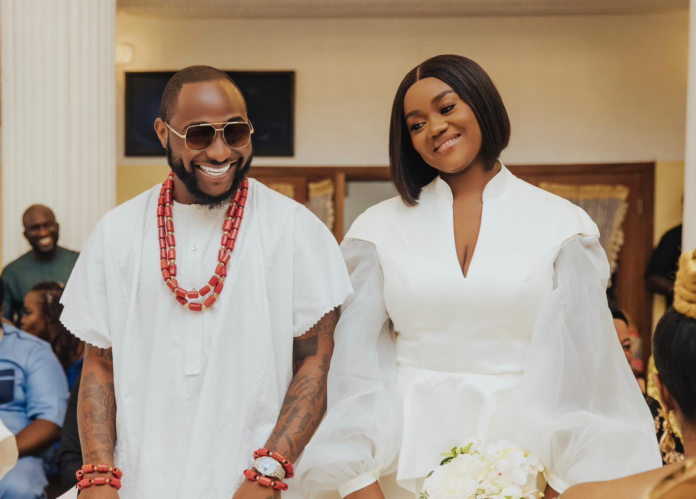 The newest married man in Nigeria's music industry, Davido, has fantasized about his wife, Chioma, in an interview that has left his fans bursting with joy.
Speaking on why he put the ring on her finger despite having three other baby mama's, Davido said he has a special connection to Chioma.
Their bond stems from the fact that they have known each other for over 20 years and attended school together at one point.
"We grew up together, went to school together so she has always been a part of me. We became very close in college and we are still here," he blushed.
Davido described Chioma as just perfect, a good match, and her cooking prowess is the ultimate icing on the cake.
According to Davido, marriage is treating him right and they have started getting used to each other.
Asked what the key to his marital happiness is, Davido gave an epic reply – love and understanding.
MORE