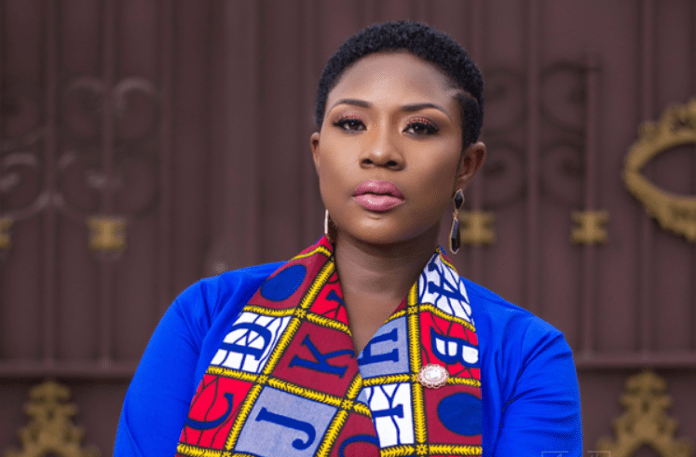 Actress Emelia Brobbey may be forced to stick with what she is best at – acting as an attempt by her to do music has been met with the worst internet troll any musician could ever face.
In fact, the only way Emelia could still remain in music is if she has a thick skin to withstand the vicious trolls her latest music video has courted for her.
As at the time of this publication, the actress was trending at number one on Twitter in Ghana, where Twitter users are busily tweeting what they think about her Fame Ko song.
The actress released visuals for her new song some few days ago but the music video has attracted more trolls than Emelia could have ever imagined.
READ ALSO
Emelia's critics say she has no place in music, advising her to focus on her acting business.
Below are some comments Twitter users have made about the song: