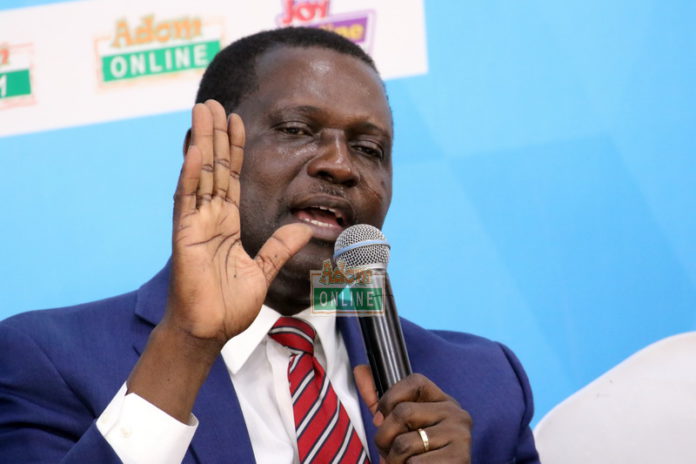 The Education Ministry is set to hold a discussion with Excellence Publications, a publishing company, regarding the publication of a controversial textbook that presents negative content about Christianity.
Dr Yaw Osei Adutwum, speaking on Adom FM's morning show Dwaso Nsem, expressed his disapproval of the textbook and expressed surprise that it had entered the public domain.
"Apostle Nyamekye sent me the book, and immediately I called NaCCA [National Council for Curriculum and Assessment] to report it. I was informed that NaCCA had approved the book but not its content. They had actually removed everything from the book when they realised that the content was sensitive. Therefore, we are shocked to see it in circulation after same content was rejected by NaCCA," Dr Adutwum stated.
He further mentioned that they have requested a meeting with the authors to understand how the book was released to the public despite being initially rejected.
Dr Adutwum emphasised that the information contained in the book is unacceptable, stating, "As an elder, I will not allow such sensitive information. Publishers are expected to comply with the laws, not flout them."
Following the discovery of the circulating textbook, the National Council for Curriculum and Assessment has demanded its immediate recall.
The textbook in question, titled "History of Ghana for Basic Schools – Learners' Book Four,' published by Excellence Publications, has been clarified by NaCCA to not accurately reflect the approved curriculum.
Parts of the controversial textbook falsely assert that Christianity is responsible for poverty and claims that religion has incited physical conflicts both in Ghana and worldwide.
Dr Adutwum strongly disagreed with the content of the book, highlighting the positive contributions of Christianity in the world.
He urged the public to disregard the textbook.
"The role of Christianity is very vast. It has helped us in so many ways and even shaped Europe into what it is today."
Regarding potential sanctions for the publishers' violation of laws, Dr Adutwum mentioned that they are awaiting a meeting with them to decide the appropriate course of action.
He emphasized that the Ghana Education Service does not include such textbooks in any school and confirmed that they will seek clarification from NaCCA before distributing any textbook.
READ ALSO: