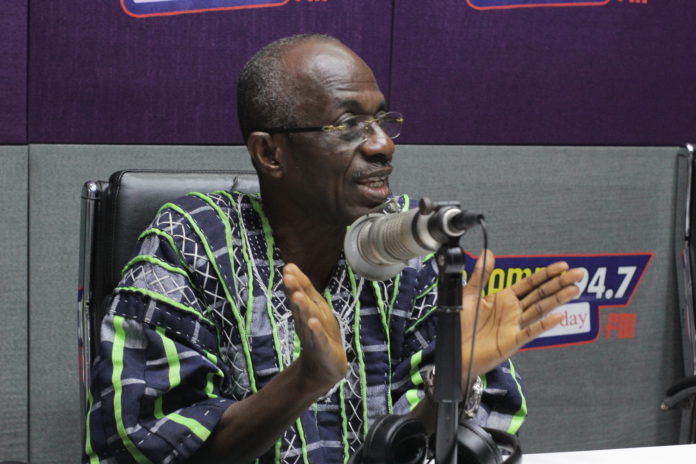 The National Chairman of the opposition National Democratic Congress (NDC), Johnson Asiedu Nketia, has said the party has a lot of issues with the proposed C.I. by the Electoral Commission (EC).
To him, although the EC sees nothing wrong and says there is not much of a change, as against the existing CI, Mr Asiedu Nketia believes there are a lot of challenges.
"For someone who is a practitioner, that person will see what is wrong with the C.I unlike someone who is not a practitioner; it is just like the bikinis our ladies wear.
"It looks very small but it covers most essential parts and so you will think there is nothing wrong. But I believe the devil is always in the detail," he told Osei Bonsu on Asempa FM's Ekosii Sen Thursday.
In the proposed C. I the EC has stated that the guarantor system will no longer be used for the registration of voters in Ghana because it has a lot of issues that affect the quality of the electoral register.
Also, when approved, the Ghana card will be the sole required document for voter registration.
But Mr Nketia believes the decision to exclude other forms of identification in the voter registration exercise will not resolve the challenges confronting the election management body in terms of protecting the integrity of the electoral roll.