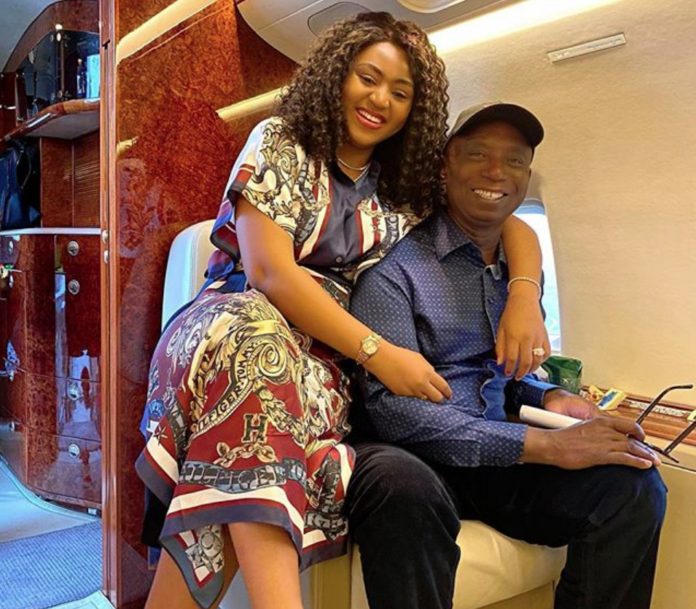 Regina Daniels, actress and wife to Nigerian billionaire, Ned Nwoko, has given an insight into how she and her husband resolve their differences.
In a video shared on social media, the Nigerian entrepreneur revealed that whenever she and her husband, Ned Nwoko, get into a squabble, she sometimes nurses the desire to leave.
According to her, she changes her mind every time after doing some inner reflection and assessment of the situation.
According to the mother-of-two, she puts on a defense robe for her husband and cautions herself that he is a good man who is just trying to get out of a bad situation.
While lip-syncing to a video voiceover, the young actor also said that she sometimes blames her imagination for overthinking some circumstances.
In her words; POV: after having a big fight with my husband and I tried to leave… He is a good man. He is just in a bad situation and he's trying to get out of it.
"It's me and my mind all the time," she added.