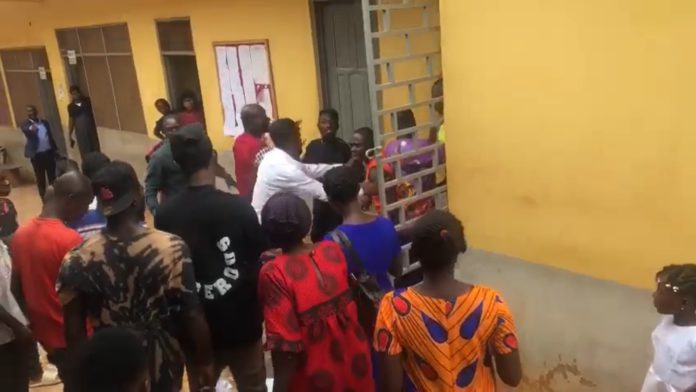 The Nkawkaw Magistrate Court has remanded two weeks into Police custody a 72-year-old visually impaired man, George Mudor, who killed his wife in her sleep.
Mr Mudor allegedly hacked his wife, Madam Grace with a machete at Abepotia near Nkawkaw in the Kwawu West Municipality of the Eastern region.
The victim, who was fed up with taking care of her blind husband, is said to have threatened divorce as a result.
Also, co-tenants believe it is a premeditated murder as the suspect had allegedly made such threats though they were taken lightly due to his condition.
In court on Wednesday, he admitted to killing his wife over her decision to divorce him and pleaded for mercy before His Worship Isaac Agyei.
However, two of his sons who were present in the court, for reasons not clear, started to misbehave during proceedings.
Police in an attempt to prevent them from constituting a nuisance handcuffed them, resulting in a clash but the young men were cautioned by the judge.
ALSO READ:
Blind man allegedly kills wife for seeking divorce
Stop Gabby from installing 'foreigner' as Chief – Okyehene, IGP told
A brother of the deceased, Samuel Aliffo, told Adom News they were shocked by the act of the suspect and asked for justice to prevail.
Mr Mudor is expected to appear before the court on April 5, 2023.