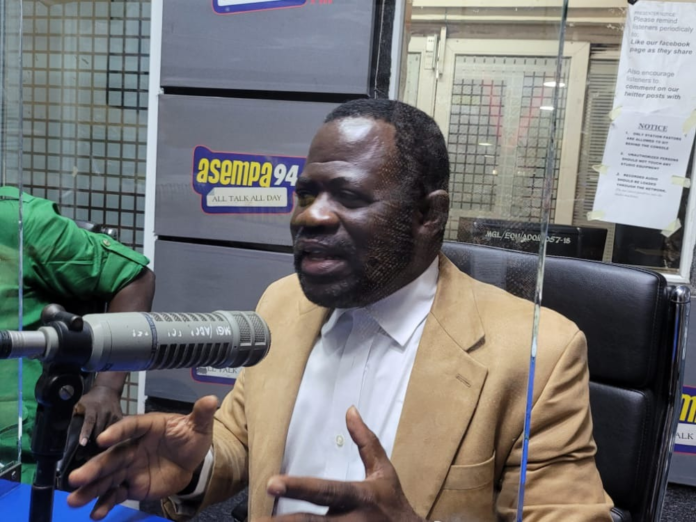 Former New Patriotic Party (NPP) Constituency Chairman for New Juaben North constituency has commended the Electricity Company of Ghana (ECG) over its recent disconnection exercise to retrieve unpaid debts.
Kwadwo Boateng-Agyemang said the exercise though commendable is long overdue.
ECG on Monday, March 20, 2023 embarked on massive disconnection operation in an effort to collect a debt of GH¢5.7 billion.
This is because it risks shutting down if they are unable to clear an outstanding $1 billion owed to some Independent Power Producers (IPP), hence the revenue mobilisation drive.
Many government institutions including Energy Minister and Parliament were victims but paid their debt to have power restored.
Many private companies are racing to pay their debt to avoid disconnection.
This move by ECG, the NPP Chairman on Asempa FM's Ekosii Sen programme Wednesday said should be supported by all well-meaning Ghanaians.
He said ECG boss, Samuel Dubik Mahama and his staff, should do the job without fear or favour.
The NPP New Juaben North chairman stated equivocally that ECG should be bold to disconnect power to the Jubilee House if it fails to pay for power.
This move, he indicated, will send a serious signal to private companies and individuals who have deliberately failed to pay their bills.
Mr Boateng-Agyemang urged other government agencies to emulate the ECG example to help raise revenue for government.
ALSO READ:
ECG announces closure of offices for nationwide revenue mobilisation exercise
ECG recovers GHȼ18.5m out of ȼ46.9m from 3 state institutions
Debt recovery: Energy expert lauds ECG MD; sends important message