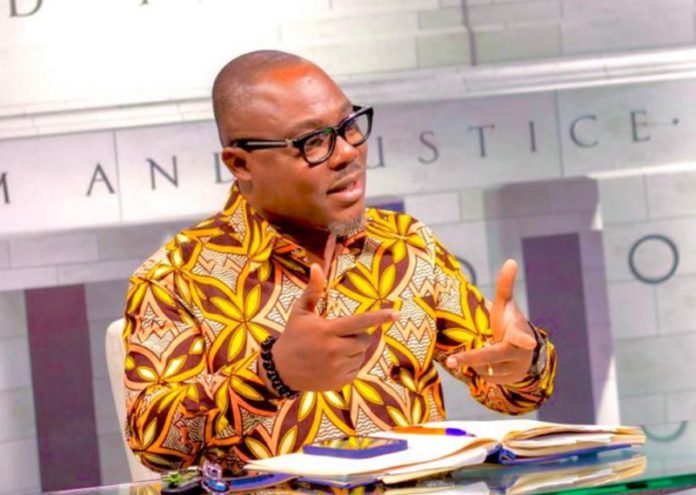 Senior Political Science lecturer at the University of Ghana, Professor Ransford Gyampo has said it is a "palpable display of mental dementia" for anyone to label the current Inspector General of Police (IGP), Dr. George Akuffo Dampare as the worst in the history of the Ghana Police Service.
According to him, such comments should not be tolerated as IGP Dampare is doing a good job.
"I trust in the competence of people like [Builsa North MP James] Agalga and other members of the committee to be interrogating the key issues and I believe that they will be able to do a lot of service to Ghana by coming out with findings and recommendations that will help unravel some of these things saddling the police.
"But I believe that any description of the current IGP as the worst in 31 years in my view is a palpable display of mental dementia," he said on Accra-based TV3.
He cited how Dr Akuffo Dampare has ensured police visibility and not sitting in the comfort of his office but "getting into the nitty gritty of things" to buttress his point.
Prof Gyampo praised the IGP for his courage in arresting government officials who violated traffic rules.
"You are talking about an IGP who is demystifying the office of the Inspector General of Police by bringing himself down to the ordinary people to be able to interact with him. You are talking about so many things.
He went on "So, if someone does all these things that were not being done, if somebody has the courage to arrest a member of Parliament of a regime of a political party in power for violating a traffic offence and you describe him as the worst of policing in the history of Ghana, I am saying, to be charitable, that this description is a display of mental dementia and I don't want to say further," he stated.
His comments come on the back of the Director General of Operations of the Service, George Alex Mensah calling the current IGP the worst in his 31-years in the service.
COP Mensah appearing before a parliamentary committee set up to probe a leaked tape on a plot to oust IGP Dampare said the latter was mismanaging the Police Service.
According to him, the IGP's leadership has led to a decline in morale among many police officers.
ALSO READ: