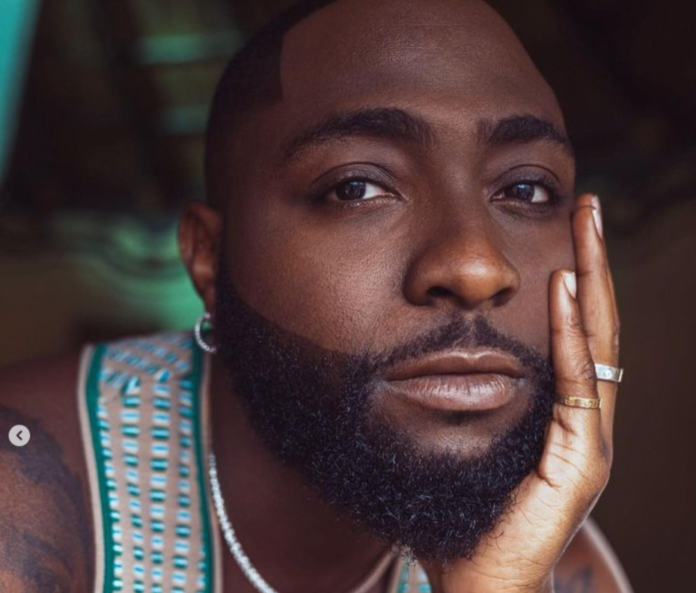 Davido keeps making moves.
The American-Nigerian musician, who just dropped his latest album 'Timeless', is undoubtably Afrobeats biggest star, and as he crisscrosses the globe to promote it.
As part of mega plans for his brand, he just revealed he's about to get his own Netflix docu-series, and it will be released in December of this year.
"I have a movie coming out in December with Netflix," Davido told us. "It's very, very big. This is the first time I've said anything about it, actually. It's a documentary–a docu-series about my life, called 'David'. I shouldn't be talking about this, but yeah."
It makes sense. After all, the 30-year-old is the leader of a movement that has turned the world's eyes and ears to West Africa, breaking through to the Billboard charts, headlining major global festivals, releasing his own collection with PUMA, scoring collaborations with stars from all over.
He even scored a major global hit with Arab star AISHA with "Hayya Hayya (Better Together)", one of the official songs of the FIFA World Cup Qatar 2022.
During a recent stop in Dubai, Esquire Middle East sat down with the artiste, real name David Adedeji Adeleke, to discuss his watch collection, love of making music, and the huge plans he has down the line.
Davido revealed in the conversation that he picks inspiration from American rapper, 50 Cent.
"I was obsessed with 50 Cent, not only the music, but just the way he ran his own conglomerate, just how he runs his business. He had the clothing line, the video game, his record label, his movies…"