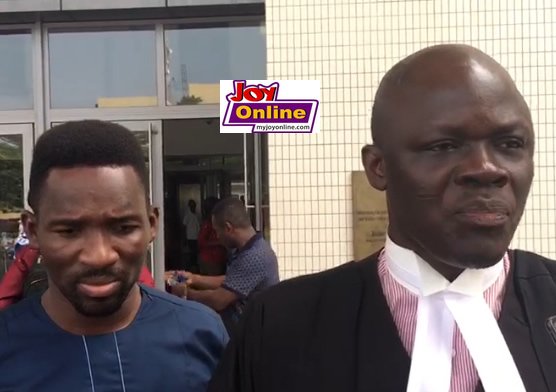 An Accra High Court has discharged three journalists charged with stealing and unauthorised access to electronic records.
This follows an application by Senior State Attorney, Stella Ohene Appiah, that the state does not intend to continue with the case at this stage.
ModernGhana editor, Emmanuel Adjarfo Abugri and his colleague, Emmanuel Britwum, were picked up last week by operatives of the National Security amidst accusations that they had been assaulted.
ALSO: Video: 3 '#DropthatChamber' protesters arrested in Parliament
An editor at Peace FM, Yaw Obeng Manu, was also later arrested and charged for the same offences.
The case, which was filed on Friday morning, was surprisingly withdrawn by the state prosecutors at 1:30 pm when it was called.
Justice Afia Asare Botwe discharged the three journalists striking out the case as withdrawn.
Lawyer for Emmanuel Adjarfo, Samson Lardi Anyenini says this confirms his position that his client had not committed any crime.
ALSO: Intercepted letter shows Parliament notified Presidency about new chamber
"As they claim, they will go and prepare and come back, if they ever come back we will still be here. We will leave no stone unturned to ensure that the inhumane treatment, injustice and persecution for parochial interest will not happen.
"This is the Republic that our fore father's fought with their blood and toil, our generation must stand up to be counted that the processes of the court and the powers of the state will not be used by certain individuals for their own parochial interest," the lawyer said.
Source: Ghana | Myjoyonline.com | Joseph Ackah-Blay