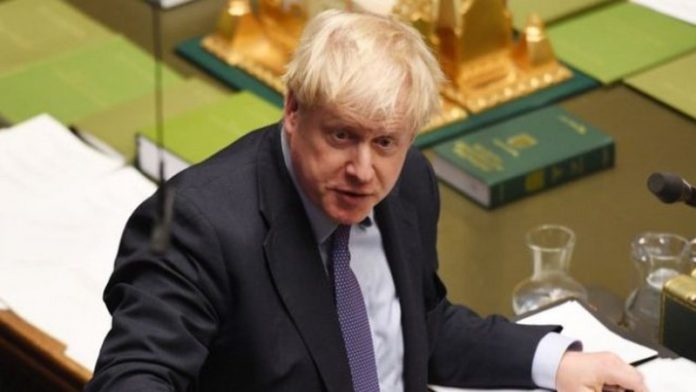 British Prime Minister, Boris Johnson has given the green light for two households to merge into 'support bubbles' from Saturday, but only if one of them contains just one adult.
The plans will allow couples who live in separate homes to reunite – if one of them lives alone. They would then be allowed to interact as though they were one household, spending time together indoors, not having to follow the two-metre social distancing rule and would be allowed to stay overnight.
The new social bubble rules also mean that older people living alone will be able to go and stay with their children, or have their grandchildren to stay at their own homes to help with childcare.
And that single parents can do the same with their own parents – or another single parent – to make it easier for them to juggle work and their families.
But it dashes hopes that pairs of grandparents can see their grandchildren if there is more than one adult in each house. The minor relaxations announced by the Prime Minister in the limited 'social bubble' arrangements will be devastating to those who still haven't seen parents, friends or family for months.
However a couple with one person living alone could finally see their partner again and join up with their household, meaning a sex ban that came in at the start of June will be scrapped for some people.
Additionally as part of the Prime Minister's roadmap out of lockdown he said shops could reopen on Monday if they abide by social distancing rules, as well as zoos, safari parks and drive-in cinemas.
Churches and other religious buildings can also re-open for individual worship, but there was no further announcements in relation to the opening of pubs.
The move, announced by the Prime Minister at tonight's Downing Street press conference, is designed to help the UK's 'many lonely or isolated people' who are seen as struggling the most during the months-long lockdown.
The Prime Minister said: 'I know how how difficult the past months have been for people cut off from their family and friends.
ALSO READ:
'There are still too many people, particularly those who live by themselves, who are by themselves and struggling'.
He admitted that there would be many people disappointed by the restrictions on eligibility but cautioned that the change was not an excuse for a free-for-all.
'We are making this change to support those who are particularly lonely as a result of lockdown measures,' he said.
'It's a targeted intervention to limit the most harmful effects of the current social restrictions.
'It is emphatically not designed for people who don't qualify to start meeting inside other people's homes, because that remains against the law.'