The Public Health Directorate of the Accra Metropolitan Assembly (AMA) today carried out a 'supervised' burial of five persons who died of Covid-19.
The five add to 16 other burials already undertaken by the Assembly.
The exercise leaves 27 outstanding bodies to be disposed off by the AMA.
READ ALSO:
Ghana's coronavirus case count now 10,358
Coronavirus: Minority predicts 100,000 cases if …
JoyNews' photojournalist, David Andoh, who was at the ceremony, said two of the bodies were from Ridge Hospital while the other three were from the 37 Military Hospital morgues.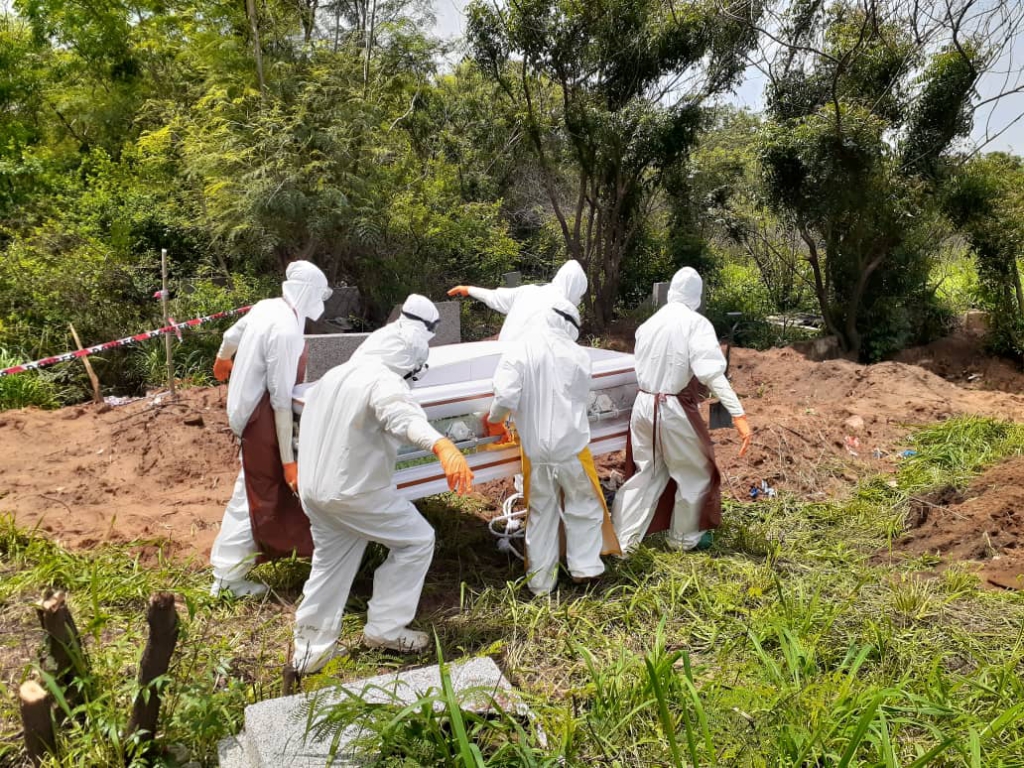 Meanwhile, 48 persons have so far died of the disease with more than 10,000 others infected.