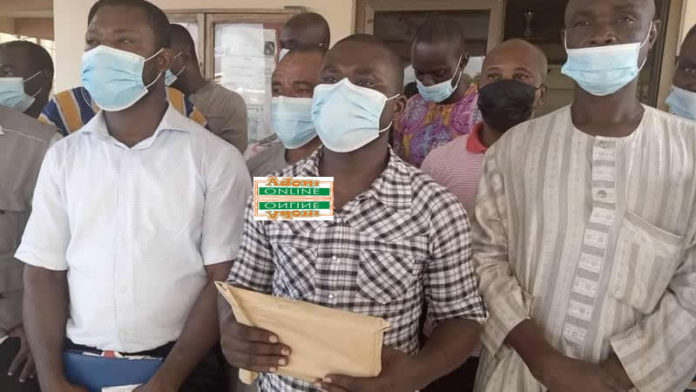 Concerned Assembly Members in Cape Coast have returned money given them by the President's nominee for the Cape Coast Metropolitan Assembly, Ernest Arthur.
The more than 20 assembly members say they cannot keep the money given to them in the form of a gift by the nominee.
They held a news conference at the premises of the assembly and put all the cash together to be given back to the nominee.
According to them, they [assembly members] who associate with the NDC never demanded money to endorse the nominee.

The group said they don't want the nominee because he lacks respect, is a violent person and is not a unifier.

They said they want to protect their integrity and have asked those accusing them falsely to desist from doing so.

They said they voted on their own merits and their conscience without any pressure, fear or favour.
There were speculations that the New Patriotic Party assembly members were given GHC2,000 while their counterparts in the National Democratic Congress were given GHC3,000.
READ ALSO: