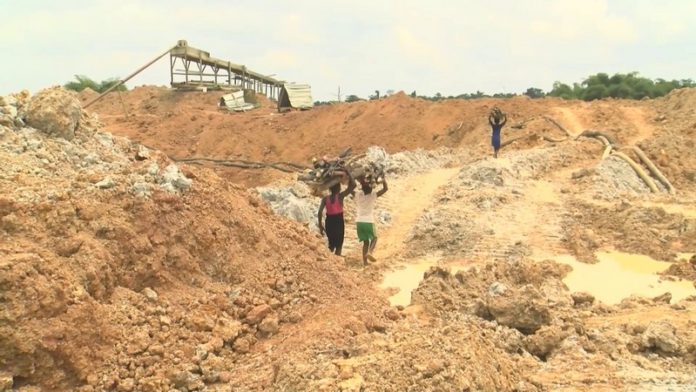 Former Member of Parliament (MP) for Kwesimintsim, Joe Baidoo Ansah, has proposed the inclusion of traditional leaders in Ghana's gold-mining licensing process.
According to him, such powers will embolden traditional leaders to participate fully in the fight against illegal small-scale mining, popularly known as 'galamsey'.
"Because they are not part of this critical process when they see people in their backyard, they are not able to fight them off because they are unsure whether indeed they have the right to be there or not.
"But if they have a record of all mining companies and their mining right status and are part of the process then they will be able to know and go after those who are illegal and those who are not. At this point they don't know, neither do they have the power to go after them," he said.
The former legislator, who was speaking on the sidelines of the Western Region Development Forum organized by the Nana Kobina Nketsia IV Trust, also reinforced the need for the fight against illegal small-scale mining to be given more credence at the local level.
"You can't fight illegal mining nationally and succeed. It should be a local thing. By this, I mean the local architecture developed for the fight should be seen to be working and doing so independently.
"So when people including the Chiefs are empowered at the local level, they won't allow people to come and do it. If they really know what they are destroying, because they are destroying our livelihoods, they are destroying our lives," he added.
ALSO READ: