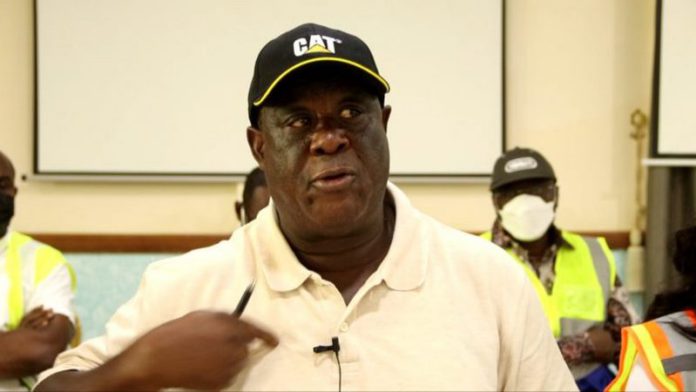 The Minister of Roads and Highways, Kwasi Amoako Atta, has taken swift action against illegal mining operators who were obstructing the main road at Akrofufu, located in the Atiwa West District of the Eastern Region.
In a proactive move, the minister personally intervened to address the issue of galamsey activities encroaching on the roadside near the town cemetery.
The illegal mining operations had not only blocked the main road but had also left the road covered in mud due to their activities.
Upon arriving at the site, Minister Kwasi Amoako Atta inquired about the miners' permits, but they were unable to produce any documentation legitimizing their activities.
Promptly responding to the situation, he ordered the police to arrest the illegal miners and instructed them to clean up the mud-covered road using water, ensuring unobstructed traffic flow.
Furthermore, Minister Kwasi Amoako Atta emphasized the importance of eradicating galamsey activities throughout the country to ensure the sustainable development and progress of Ghana.
His call for action against illegal mining underscores the government's commitment to preserving the environment and protecting vital infrastructure.