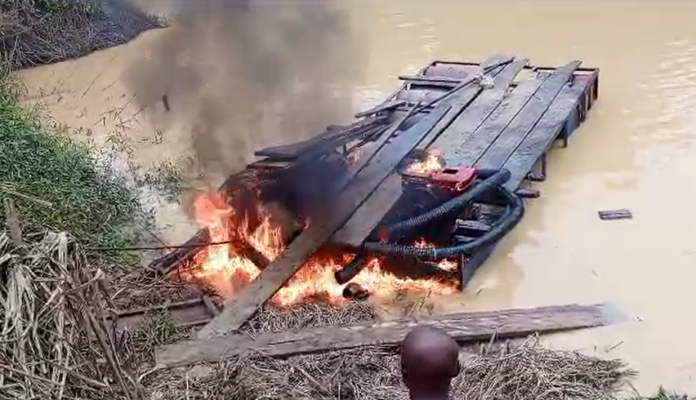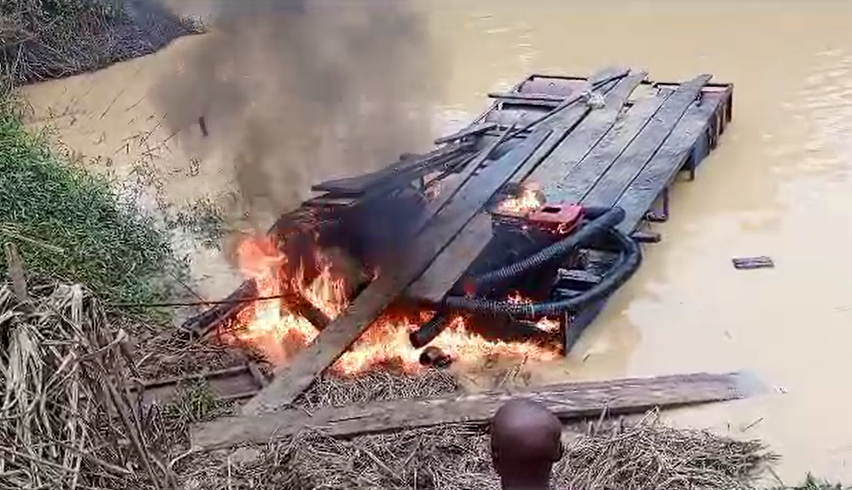 The District Chief Executive (DCE) of Akyemansa district in the Eastern region, Hon. Paul Asamoah Gyemah, has made a fervent plea for government's intervention to address the pressing issue of illegal mining, commonly known as "galamsey," along the Pra River within the Akyemansa district.
Hon. Paul Asamoah Gyemah, along with a dedicated galamsey taskforce, embarked on an operation to confront illegal miners operating on the Pra River.
The team successfully dismantled and set ablaze 15 chamgfei machines that had been erected by these illegal miners near "Ensese Anglo village."
Speaking about the dire situation, the DCE emphasized the need for urgent government support to combat galamsey activities in the district.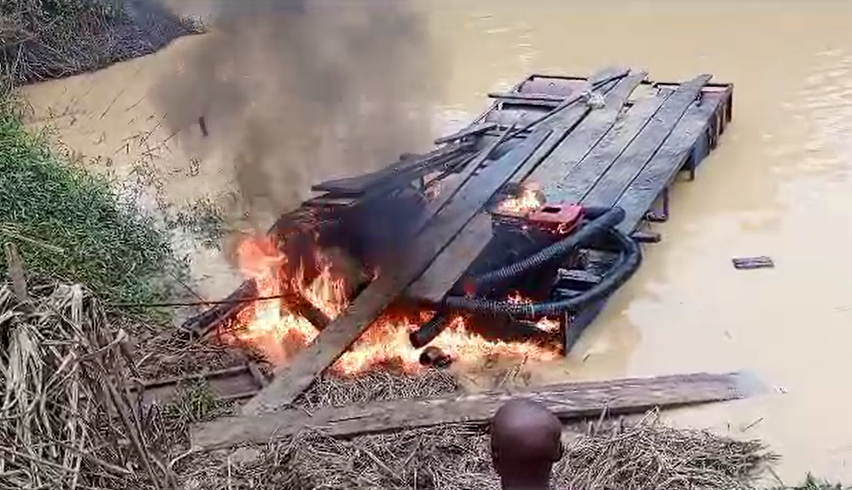 He expressed concern that the district lacked the financial resources required to effectively tackle the escalating problem of galamsey, which is significantly impacting farmlands and local communities.
One alarming aspect of the galamsey issue that the DCE highlighted was the increasing involvement of foreign nationals in these illicit activities.
He proposed a solution that involves government support for the military irforce to utilize helicopters for aerial patrols over river bodies, effectively dispersing illegal miners and thwarting their operations.
The detrimental impact of galamsey activities along the Pra River was corroborated by local farmers who cultivate crops along the riverbanks. These farmers voiced their frustration over the negative consequences of foreign illegal miners passing through their lands and the pollution of the river affecting their crops.
The urgent plea from the Akyemansa District DCE underscores the need for coordinated efforts at various levels of government to combat the persistent issue of galamsey and protect the natural resources and livelihoods of the local communities.