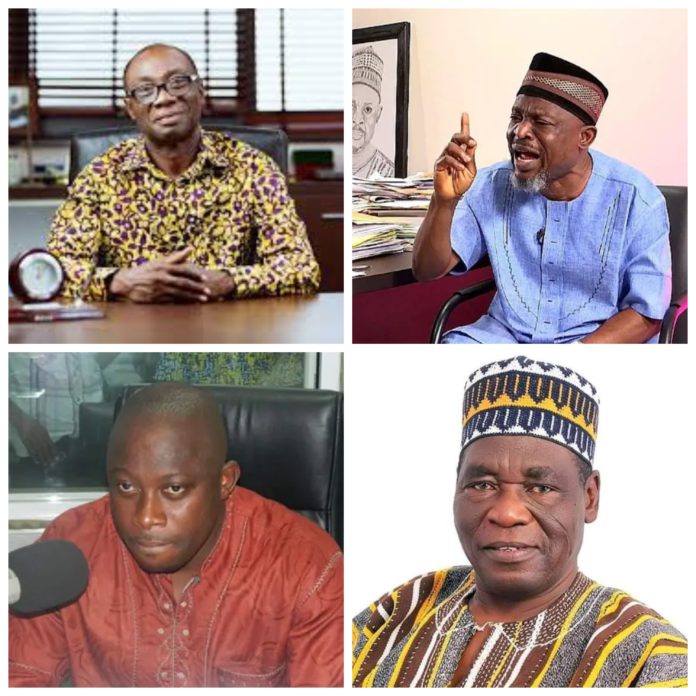 The National Democratic Congress (NDC) held its parliamentary and presidential primaries on Saturday, May 13, 2023, ahead of the 2024 general election.
The parliamentary primaries were held in 212 constituencies, with 16 put on hold, and 47 going unopposed.
Some 692 aspirants contested while two were in the presidential primary though three were expected to contest.
At the close of polls, some sitting MPs lost their seats to mainly newcomers.
Four incumbent MPs in the Upper East Region lost their bid to return to Parliament.
They include Chiana-Paga MP; Thomas Dalu, Navrongo Central MP; Sampson Tangobu Chirigia, Garu MP; Albert Akuka Alalzuuga and Bongo MP; Edward Bawa.
The new entrants are Nikyema Alamzy who polled 488 votes to beat Thomas Dalu who polled 300 votes in the Chiana-Paga constituency.
Simon Aworigo polled 475 votes to beat Sampson Chirigia who obtained 447 votes at Navrongo Central.
Former Ridge Hospital Director, Dr Thomas Anaba, secured 250 votes to beat Albert Alalzuuga who polled 160 votes in the Garu constituency.
In the Bongo constituency, former Executive Secretary of the Labour Commission, Charles Dua Bawa polled 535 votes to beat Edward Bawa who had 509 votes.
Ebenezer Ndebila also polled 450 votes in the Zebilla constituency against his main contender Nelson Ndebugre who obtained 403 votes.
Meanwhile, in the Talensi constituency, Mahama Daniel Dung, obtained 250 votes against Zinekena Solomon's 183 votes.
In a related development, former Power Minister; Kwabena Donkor lost the Pru East seat while ABA Fuseini was also defeated at Sagnarigu.
ALSO READ: