Photos of Charles Bissue, New Patriotic Party Western Regional Secretary looking unrecognisable after an alleged squabble with the Member of Parliament (MP) for Tarkwa-Nsuaem Constituency, George Mireku Duker, have popped up.
The photos, one of which shows a bloodied Mr Bissue, show one of his eyes almost shut after the alleged fight.
It is, however, unclear who actually caused the damage to Mr Bissue's eye.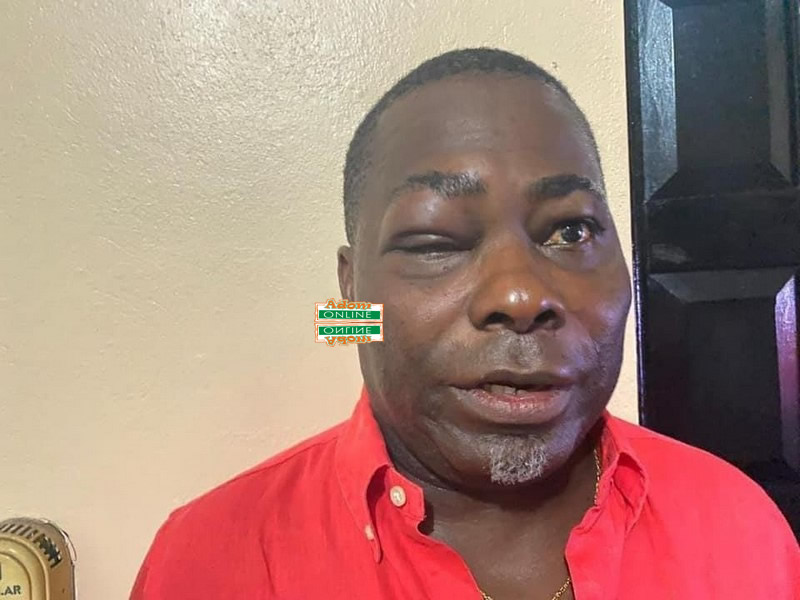 READ ALSO:
Reports indicate the squabble occurred during the party's workshop at Kingstel Hotel last Monday.
Party members remain tight-lipped on the matter.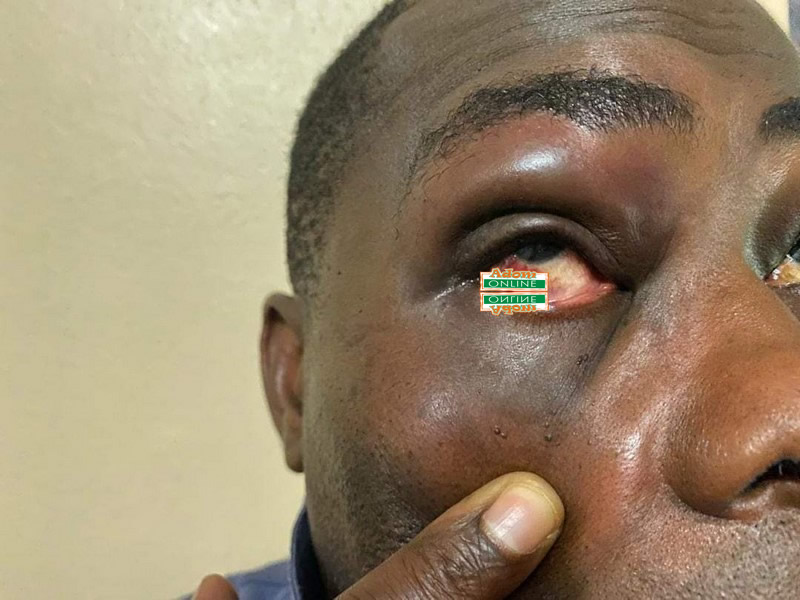 However, Mr Duker confirmed the incident in an interview with the media on Monday evening, indicating that he was receiving treatment at the hospital after the altercation.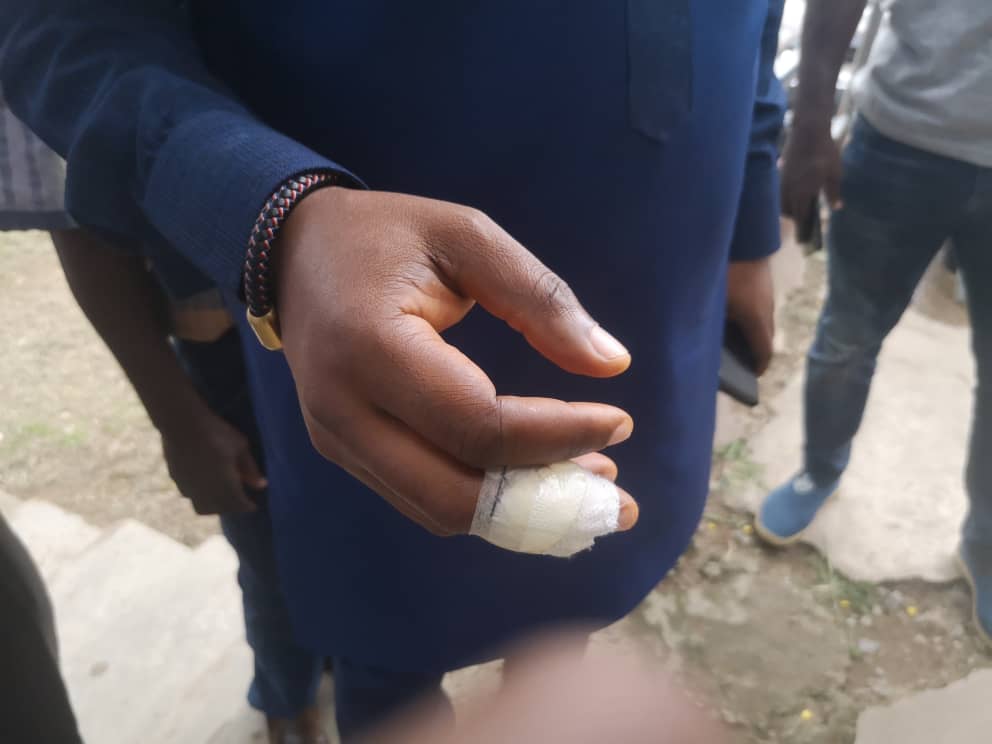 But he declined to give further details about what led to the alleged fight due to a directive given from the party hierarchy.