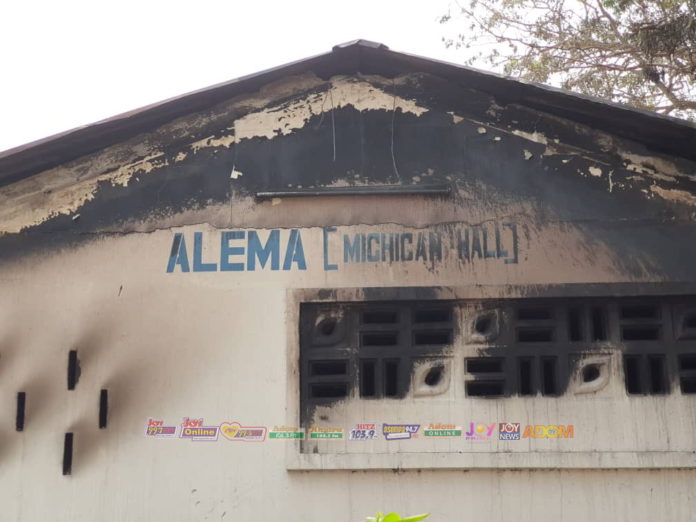 The National Fire Service has revealed it is yet to complete investigations into the first fire outbreak at Accra Academy recorded on January 15th this year and its subsequent ones.
The incident is the first of six infernos that engulfed five senior high schools across the country in the past two weeks alone.
On that basis, Head of Public Relations for the Ghana National Fire Service, Ellis Robinson Okoe who spoke exclusively to Joy News attributed the delay in identifying causes of fire to its extensive procedure.
"We are trying to analyze the data we have gathered. Investigation takes time, sometimes years because it Involves interviews, excavation as well as some forensics and that is where we are able to establish whether there is criminalities and then hand over to the police, " he said.
READ ALSO
The PRO revealed the rampant fire outbreak is as a result of lack of respect for fire safety cautiousness and the aged structure of some institutions.
"A lot of these schools have been built over the years; some of these dormitories have lower intake in the past but now they have increased.
They should do review on electrical layout and upgrade other installations to meet the new level, there should also be periodic inspection to ensure safety standards are met," he advised.
Educating the public on safety measures, Ellis Robinson Okoe advised institutions to have early fire detection and warning systems as well as some basic fire fighting equipments like extinguishers and water for fire fighting.
Additionally, he urged institutions to have an emergency assembly point to keep its members safe should there be a fire outbreak.
However, the service charged Ghanaians to take safety tips into consideration to avert further damages