Fans of Nigerian musicians, Wizkid and Davido, are attacking the 'African Giant', Burna Boy, after he shared a post on his Snapchat to jab the 'Dami Duro' hitmaker.
His jab comes after Davido took to his social media page to describe himself and colleague singer Wizkid as "the greatest of all time."
Burna Boy, reacting to Davido's assertion in a now-deleted post, said:
You cannot play football, everybody knows you cannot play football and you are an embarrassment to the team but your daddy bought the football team.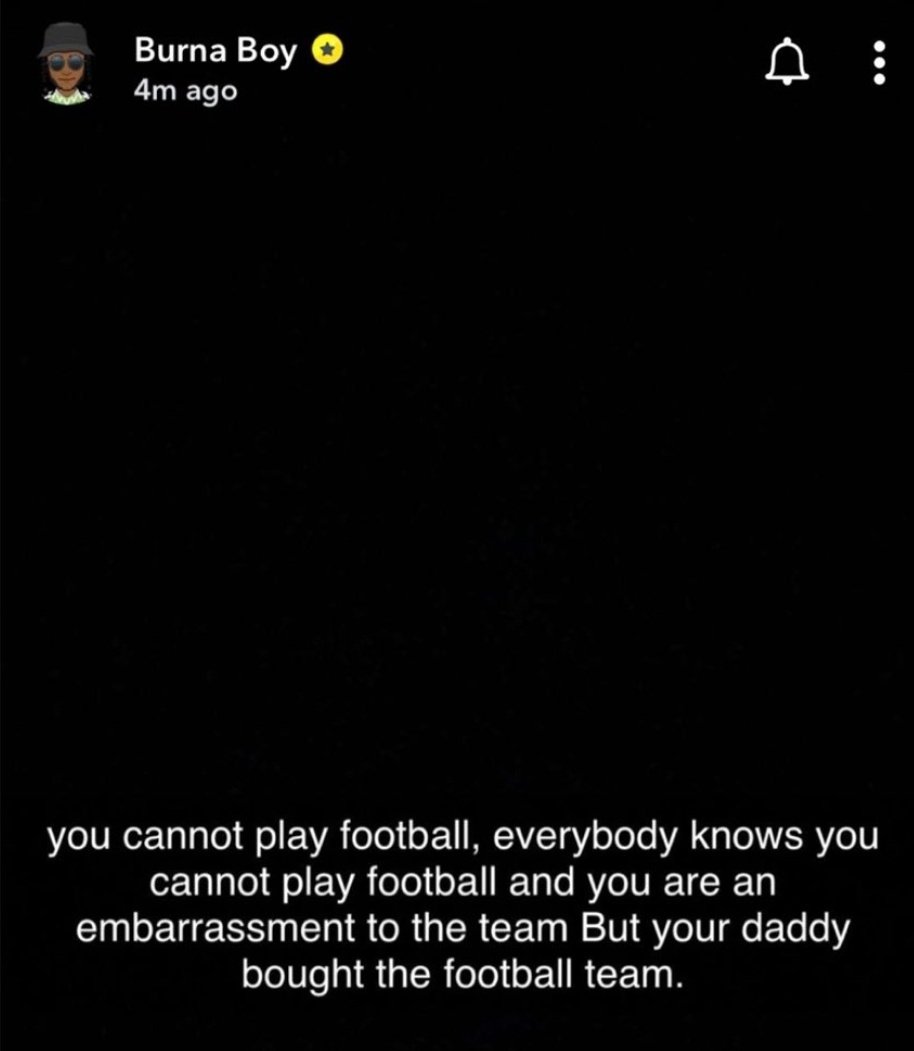 MORE:
Although the 'African Giant' crooner did not mention any name, people easily deciphered the meaning, hence called him out on Twitter.
One Twitter user said: Burna Boy needs to accept that some people are better than him. Plenty people sef. Na so life be. And no be fight. Give it 5 years, a few fresh kids might 'dethrone' Davido and Wizkid. Life is turn by turn[SIC].
Another enraged fan, who took offence at Burna Boy's post, said:
Burna subbing Davido about his father's money is the same boy sampling Fela up & down. If he wants to test his mettle. Let him organize a free show & let Davido organize a show and charge 2,000 gate fee. We all know who's gonna sell out despite the handicap. Who is Burna again?[SIC].
Check out more reactions below: