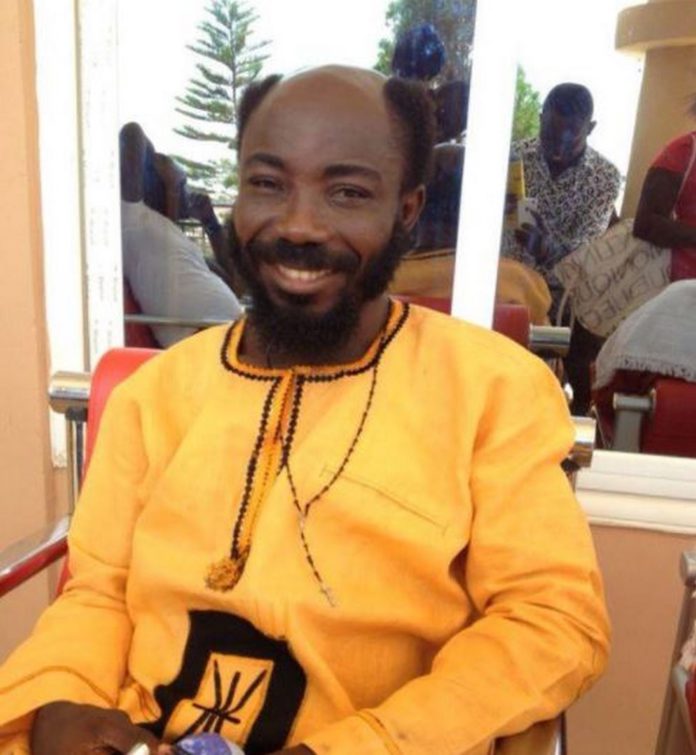 Actor Big Akwes has strongly argued that he is not responsible for anyone's loss or grievance if they did business with Patricia Asiedu when she was known as Nana Agradaa and claimed to multiply money.
Ms Asiedu's supposed ability to multiply money was known as 'Sika Gari'. The idea was that with her spiritual help, one could cause their money, no matter how small, to increase as gari does when water is added to it. She was stationed at Sowutuom, a suburb of Accra.
His erstwhile advertisement and touting of Nana Agradaa's 'Sika Gari' came up and when he was asked if victims of said scheme, attack him, he responded saying it is a no-brainer: "People attack me and it's those who are intellectual lightweights who will usually do that."
He explained by referring to the celebrities who advertised for Nana Appiah Mensah, alias NAM 1's, Menzgold.
"We were in Ghana when Menzgold came and Shatta Wale, Stonebwoy, Joyce Blessing, Becca and others all did adverts for Menzgold, but when the business collapsed and people lost their investments, who has gone to Shatta Wale or any of these celebrities to go for their monies?" he said and revealed he is a victim of the Menzgold himself.
Big Akwes further explained his relationship with the embattled Nana Agradaa, alias Mama Pat.
"I worked at Thunder TV, and Agradaa was working in Sowutuom. She came to me at the TV station for an interview. She finished and left to her workplace. I wasn't going with her. I was only a presenter who granted her an interview," he said on Accra based Accra FM.
"And so if her advert plays on the station and you decide to consult with her and what she promised, in line with her advertised work, fails, possibly because you may have also failed to correctly do your part, I'm not involved in it. I'm not part of it," he added.
"If that's not the case, then let's all, aggrieved customers of Menzgold, go to Shatta Wale, Stonebwoy Joyce Blessing and the rest for our monies," the Kumawood star challenged. "That's not what happened. They are on the sidelines. When the issue came up, the company and the one in charge of it rather [not the advertisers] were taken on by the government to ensure we receive our monies, even though that's yet to happen."
Having said this, he made his point even clearer: "If you have an issue with the woman [Nana Agradaa], confront her and not me. I am out."
Big Akwes also revealed that though Thunder TV was for Nana Agradaa, she bought the airtime whenever he interviewed her at the station.
"Enock was our Manager who was making the sales and accounting to the woman [Nana Agradaa] every month. I'd do the morninig show, Enock would follow with 'Ghana Nti', the sports show would come on and then I return to interview her. After the interview, we part ways," he expatiated.
The media personality emphasised that it is illogical to accost him if one alleges to be a victim at the hands of his former employer who doubled as a client of the company he worked for.
He categorically stated that he has cut ties with Thunder TV for a year now; his resignation happened on Monday, January 10, 2022. He is currently on Strong TV.
Speaking on his prevailing relationship with Madam Patricia Asiedu, he said: "She's our madam, and if she has any programme and invites us, we go even though we've left her TV station. We keep in touch; we are not at loggerheads with her."