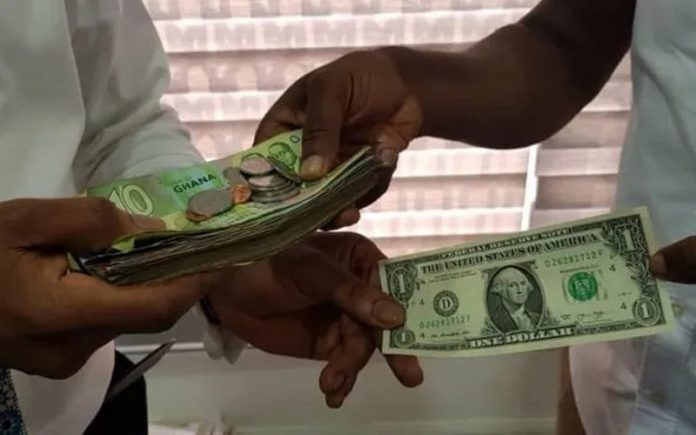 The Ghana cedi is losing it's appreciation against the dollar months after recording relative stability in the retail market.
The cedi in the last few days has been on a path of decline against all the major trading currencies.
The Bank of Ghana's average rates published on Friday, January 6 shows that the dollar has moved up by 0.74% from it's rate on Thursday, January 5.
Dollar is now trading at $8.6153 as against GH¢8.6017 on Wednesday and GH¢8.5817 on Tuesday, January 3, 2023.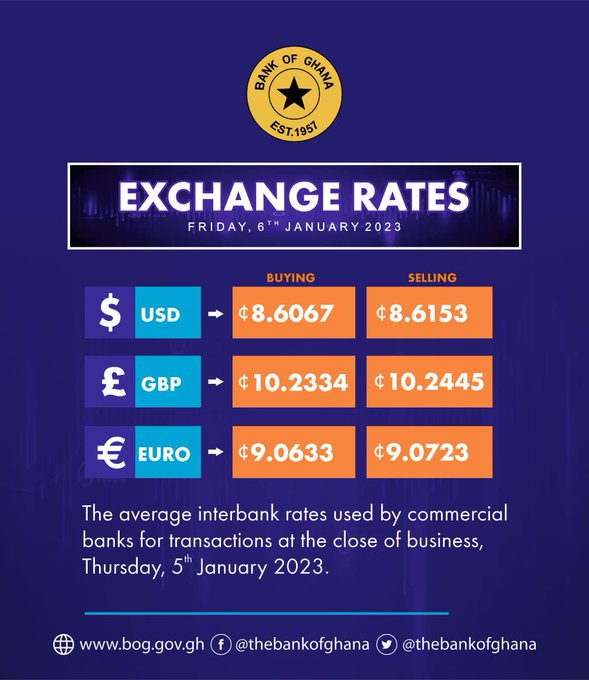 Moreover, a United Kingdom-based Economist Intelligence Unit has predicted about 22% depreciation of the cedi to the dollar in 2023.
This will rank the local currency as the 3rd weakest performing currency on the African continent, according to its Africa Outlook 2023 Report.
The Ghana cedi in 2022 lost a little over 27% in value.
After registering one of its worst performance in the first 11 months of 2022, it, however, improved in value strongly after the Staff-Level agreement between the International Monetary Fund and the government was announced at the beginning of this month.