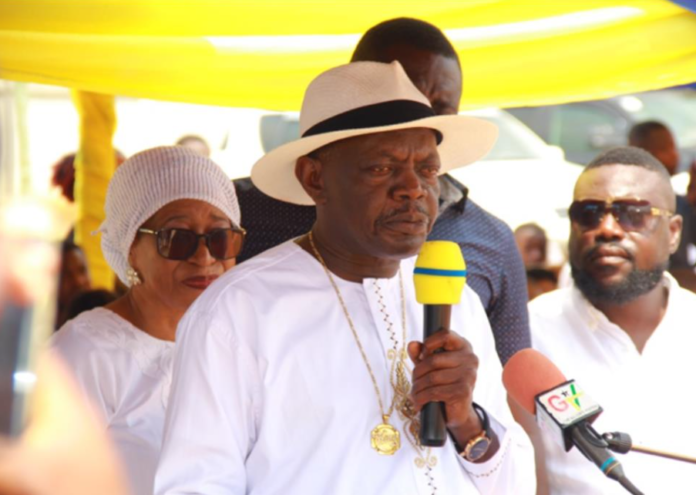 President of Bechem United, Kingsley Owusu Achau, has implored the Ghana Football Association (GFA) to allocate slots to home-based players in the Black Stars squad.
His plea comes after no player in the local league was included in Chirs Hughton's latest call-up for the 2023 Africa Cup of Nations (AFCON) qualifiers against Madagascar later this month.
According to Mr Achau, the importance of including home-based players is to prevent a mass exodus of talent from the domestic league.
He proposed that, out of the 24 players invited, four slots should be reserved for the best performers in the local league.
"Personally, I think the home-based players are not that bad. For me, if we are inviting 24 players, I suggest the technical team select the best four players in the league, and I believe that will help us in so many ways. It can prevent the mass departure of players from the local scene," Mr Achau told Asempa FM on the Sports Nite Show.
He further highlighted the significance of granting local players opportunities to represent the national team, as it would discourage them from hastily leaving the league.
"Our local players lack some petty skills and techniques, that's why we see them not to be too good. But when they are able to travel outside the country and able to find their feet and are being taught the skills they were lacking, you realise they become very good and very technical when they are playing. Whether we like it or not, the whites are ahead of us so we have to learn from them," Mr Achau elaborated.
READ ALSO