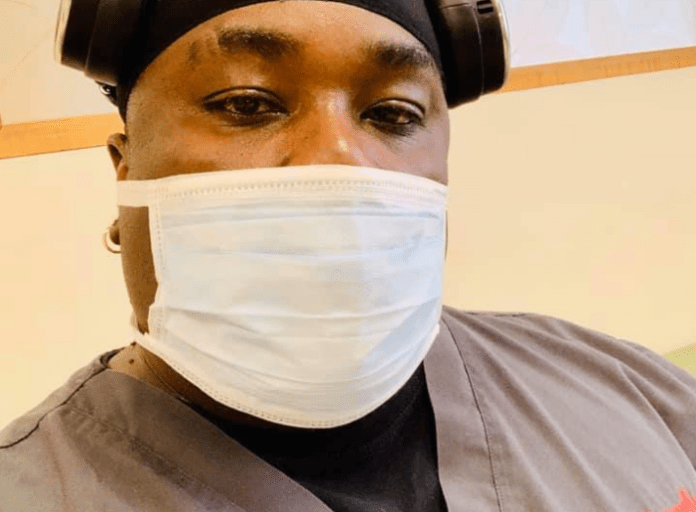 A beloved Mississippi barber has died from COVID-19 (coronavirus) after continuing to accept clients amid the ongoing pandemic.
According to outlet Gossip On This, Eugene Thompson, 46, died at St. Dominic Hospital in Jackson, Mississippi, this past Saturday (April 4), less than a month after testing positive for the novel disease.
Thompson, who owned barbershops Taper Nation and Taper Nation 2, first admitted he'd fallen ill in a Facebook post shared on March 17, which prompted him to close the doors to his business for the remainder of the week.
"Quarantine yourself stay away from people…places.. or things…I felt a little [achy]… fever was a little high so I came to get checked," Thompson wrote at the time. "Tapernation will be closed for the rest of the week…well deserved rest and relaxation…"
MORE:
The post came hours after Thompson shared the following warning to potential clients seeking cuts, "🚨PSA: Due to the coronavirus TaperNation will only be accepting clients that are ONLY receiving a service until further notice… SO if [you're] not receiving a service … don't come !!"
It was reported Thompson contracted the disease on March 22, forcing him to practice self-isolation to prevent spreading the virus to others. After days of fighting for his life, he died less than a week after his 46th birthday.
"He couldn't get up and walk to the car, not walk around the house cause he couldn't do that anyway," sister Dedra Edwards told a local outlet. "At 12:22 p.m. the nurse practitioner in the ICU at St. Dominic called me and said his heart stopped and we couldn't revive him."
"Our last memory of him is getting on the ambulance," she added. "We weren't able to say goodbye, he was alone my brother was all by himself."
As yet, Mississippi has just over 2,000 confirmed cases of COVID-19.
At the time of Thompson's death, no mandatory "stay-at-home" orders had been put in place but federal officials have been urging residents to avoid large social gatherings since March.