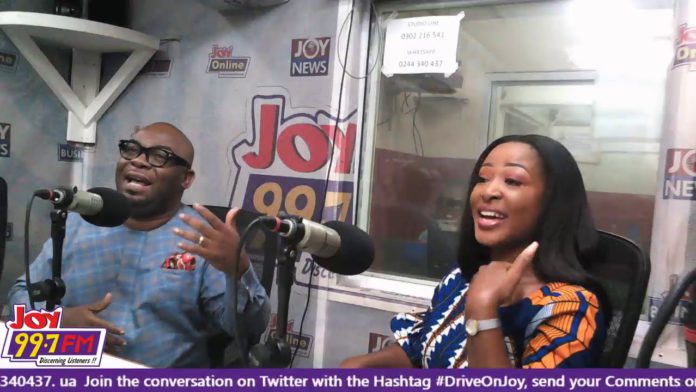 Rev. Victor Kpapko Addo famed Azigiza Jnr has met thousands of women in his line of work, but when he chanced on the beautiful and affable Gertrude Edith Addo on a podium, he knew she was his soulmate.
As a newly repented Christian, Rev Azigiza Jnr said he took church seriously and on the fateful Sunday he met Gertrude during a service, she stuck out of over 45 women who lined up to minister praises and worship.
He revealed during testimony time on Adom Live Worship that he was obsessed with her beauty and stature which qualifies her to be a top model.
As though it was a confirmation by the Heavens that she would be his wife, Rev Azigiza said Gertrude was chosen by the pastor's wife to deliver a message to him.
He took advantage of that opportunity to start a conversation with her, and in the next three minutes, he already knew personal information about her.
"Immediately she came to talk to me, I asked her plenty questions. I said 'yo I don't know this woman' so I asked her what's your name, what's your mother's name, who's your father, where do you live, right in the church. Under three minutes, I had already delivered my raps to her."
To finalize the discussion, the Man of God said they exchanged contacts with the expectations she would call, but that did not happen because she knew her worth and did not want to seem desperate.
One more week passed before the longing call came through and that was the beginning of a fruitful relationship that ended in marriage.
Rev Azigiza said the day he wedded his wife is one of the happiest days of his life.
Some 21 years have gone by, with two children and Rev Azigiza and his wife are still waxing strong.
Watch video below:
SEE ALSO