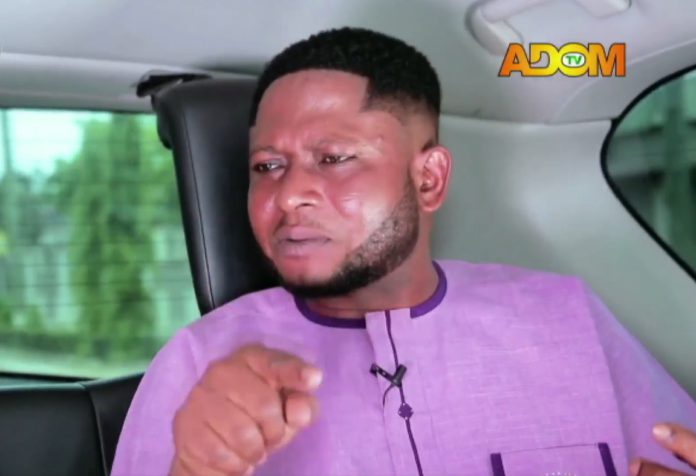 Talented gospel musician and scriptwriter, Joseph Mensah, has recounted one of the most embarrassing moments of his career which he said shaped him to be the refined man he is.
At a time when he was struggling to find his breakthrough in life, he said music was his only comfort and he pursued it with every sweat and blood.
He was hopping from church to church, convention grounds and other events to perform with the hope that he would meet his destiny helper.
It was after one of such events, that he said a lead pastor embarrassed him due to his pungent body odour.
"I remember one time after I had ministered at church, an elder called me and when I approached, he told me 'gentleman when you are coming to church, get some deodorant and apply it to your armpit and also add perfume to it'. He told me I was smelling terribly."
Joseph Mensah told host Abena Ghana during Adom TV's The Journey that despite the unsolicited advice, he kept on attending the church and ministering.
He averred that that statement did not break him because he had suffered worse embarrassments and had lived in tougher situations.
The Anadwo Bogya composer said "I could not have been bothered because it is human nature. If he knew the situation I was facing, he would have known that is the least of my problems. I had body odour yet when song ministration is going wrong, those same elders will come and call me to mount the podium to save the situation, so why should his statement break me?"
Mr Mensah said aside his failing personal hygiene, he barely had a roof over his head, and the one he was managing was a disaster during rainfall period.
He was also sleeping on an empty stomach most nights to save money to record a demo.
However, his efforts were successful when he met a music engineer who offered to help him record most of his songs and his first album, which brought him to the spotlight.
Currently, he has multiple songs to his credit and he owns copyright to most scripts and sound tracks featured in Kumawood movies
ALSO READ