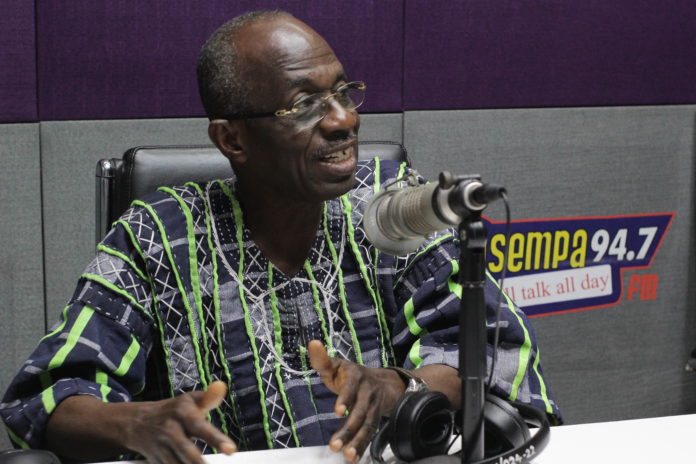 Chairman of the National Democratic Congress (NDC) has mounted a spirited defence for their campaign with government's stance on Lesbian, gay, bisexual, transgender, queer, and Intersex (LGBTQI) during the Assin North bye-election.
Johnson Asiedu Nketia has said it was a step in the right direction, considering it was the topmost priority of parliament within the bye-election period.
The New Patriotic Party (NPP) accused the NDC of telling constituents in Assin North that they were seeking to remove NDC candidate, Jamea Gyakye Quayson to enable government to get enough numbers in Parliament to legalise homosexuality in Ghana.
The NPP claimed that given the disapproval Ghanaians have about LGBTQI, NDC sought to capitalize on it to cause disaffection for the NPP.
But Asiedu Nketia on Asempa FM, Ekosii Sen, stated the NDC members did nothing wrong in disseminating that information.
'What wasn't proper? What was happening in Parliament? Were they not considering the LGBTQI+ bill? The opposition has been able to state our clear stance on LGBTQI+, but the President hasn't been able to do that so what is wrong if our people say they want the majority to pass it?" he queried.
The NDC Chairman emphasised the NPP should not be pained about such things, given the propaganda and falsehoods they publicised about former President John Mahama.
"The NPP has done worst things to us. They claimed our guinea fowls flew to Burkina Faso and never returned, among other things, so I don't see anything wrong with this," he said.
ALSO READ: