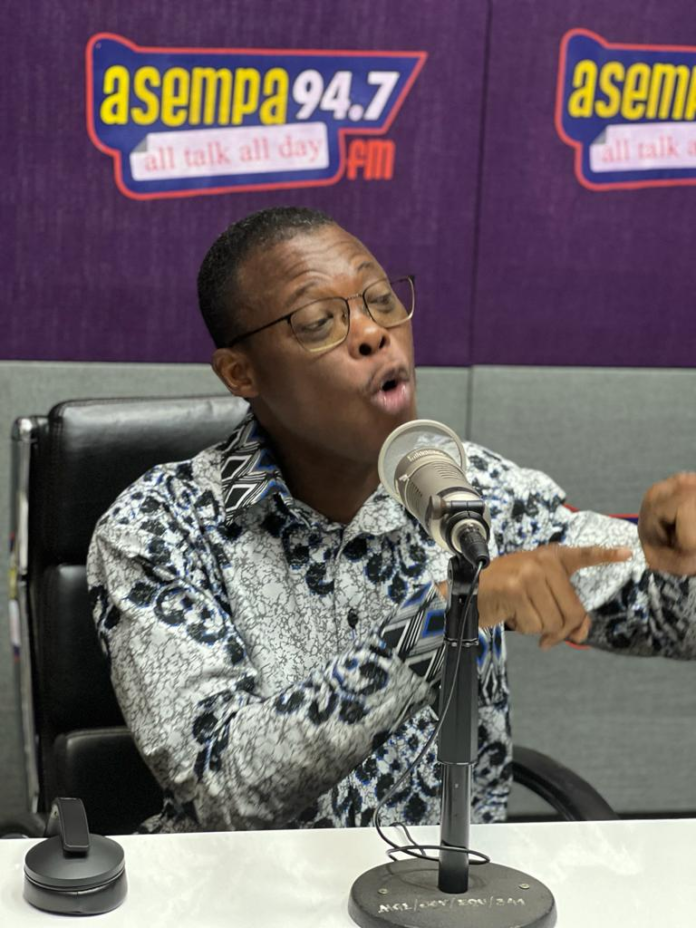 General Secretary of the National Democratic Congress (NDC) says the party will not surrender the Ashanti Region touted as a stronghold of the ruling New Patriotic Party.
Fifi Fiave Kwetey says much depends on the Ashanti Region if the opposition NDC is to achieve its 'Must Win 2024' agenda.
He says the NDC will amass votes in the Ashanti Region to secure a convincing victory in the 2024 general election.
The NPP has predominantly amassed votes in the Ashanti Region during general elections.
But in recent polls, the NDC has marginally increased votes in the region.
The opposition party says it is leaving no stone unturned to increase Ashanti votes to significant numbers.
NDC General Secretary, Mr Kwetey, says the party will take advantage of the populated 47 constituencies to regain power in the 2024 general election.
"Ashanti region is important to the party because it has 47 constituencies, most populated as far as the country is concerned and so if you want to win an election, then you have to make sure you do what you can, to get as many votes as possible in Ashanti region and we are going to make sure we have a good chance of getting as many votes as possible in 2024 in the region. We are not going to surrender Ashanti region at all to NPP, we believe we have the capacity of getting far more votes than we have at the moment," he said.
National Chairman, Johnson Asiedu Nketia, led a team to the Ashanti region to address issues that happened during the NDC's internal election.
Some party elders, including Kofi Totobi Kwakye and Col. Rtd. Larry Gbevlo Lartey and eight regional chairmen were part of the delegation.
Mr Kwetey says the Ashanti region was first considered in the reconciliation exercise because the region means a lot to the party.
According to him, the party will announce its next line of action after the Ashanti reconciliation tour.