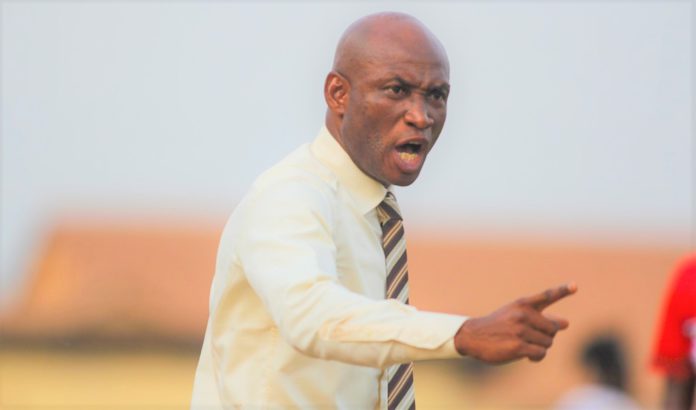 Asante Kotoko board member, Dr Kofi Amoa-Abban, wants head coach Dr Prosper Narteh Ogum fired from the club ahead of the new season.
Last week, the 44-year-old trainer communicated his decision to leave the club due to a lack of transfer activities and an impasse among the management.
Kotoko's coach had resigned and further confirmation from Administrative Manager Emmanuel Dasoberi meant a new gaffer would be running affairs soon.
But the club's Board of Directors released a statement on Friday, debunking reports of any termination by Mr Ogum.
Just two days later, Dr Abban seems to have displayed a clearer trajectory of the board's plan on their tactician.
READ ALSO
The Board Member posted via Twitter, his thoughts on the Ogum saga that has kick-started discussions on the Porcupine Warriors' 2022/23 season.
The Dr Kwame Kyei-led Board is yet to comment on the post by the astute businessman.
Meanwhile, a meeting is expected to be held today with the board members and the management team.
Mr Ogum joined the Porcupine Warriors on a two-year deal before the start of the 2021/22 season and led the side to the Premier League title.