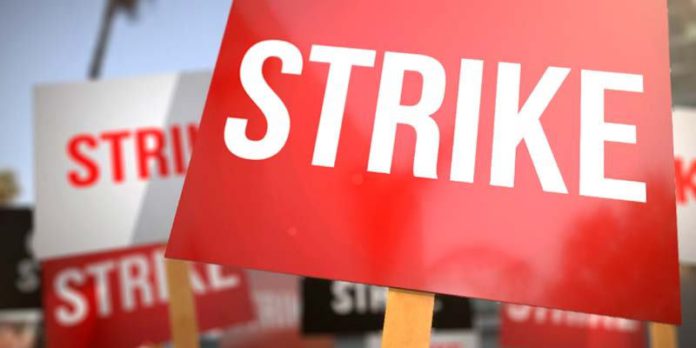 Public Relations Officer of the Education Ministry has revealed the government is working effortlessly to pay arrears it owes members of the three striking teacher unions.
To Mr Vincent Ekow Assafuah, the government is following due processes to ensure each teacher owed is paid.
"The arrears owed the striking teachers is about GHc8 million and we asked them at a stakeholders' meeting to wait for two weeks so by December 19, 2019, we will begin payments," he assured.
ALSO READ: Revealed: This is how much ECG, VALCO, NEDCO owe GRIDCO
According to Mr Assafuah, the government would have paid the salary arrears to affected teachers had it not been anomalies detected in data provided.
"After detecting some anomalies in the payment of the arrears, there was the need to verify the genuineness of the payments before the affected teachers will be paid so vetting and validation are ongoing," he added.
ALSO READ: Justice Torkornoo calls for national action against corruption
The three teacher unions ; Ghana National Association of Teachers, the National Association of Graduate Teachers and the Coalition of Concerned Teachers declared a strike on December 5, 2019, after series of failed engagements with the government on legacy arrears incurred between 2012 and 2016.
The strike, which took effect from Monday, December 9, had members of the union abandon their post, leaving pupils in the care of national service personnel.