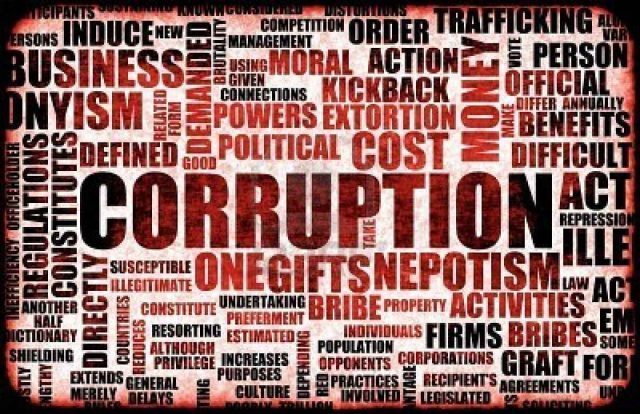 One of the three Supreme Court Justices nominees, Gertrude Torkornoo, is calling for a sustained national action on the fight against corruption in Ghana.
To Justice Torkornoo, corruption has manifested itself in many forms across the country and there is the need for deliberate attempts to deal with it.
"I think that when it comes to corruption, we are dealing with a national matter. We should have a national arrangement because we have different strings of behaviour that fall into corruption," she said.
ALSO READ: I wish judges wear African print, not black suit – Justice Torkornoo
She made this known when she appeared before the Appointments Committee of Parliament for her vetting on Tuesday.
"We have those that are purely criminal and those that are not. I think that we need to as a country have a hectic and thorough conversation around corruption," she urged.
She added: "Everybody is pointing to the next person but we are really dealing with many issues in many areas of life; you can find it in church, you can find it when a headmaster takes school money, you can find it when a hospital administrator takes hospital money."
ALSO READ: Forestry guard dies in a gory accident at Tamso
 According to her, it is a prevalent social behavior and there is the need for all to discuss it and accept that it is not helpful and has to be dealt with.
Justice Torkornoo has been nominated alongside two other Justices of the Court of Appeal, Justice Mariama Owusu and Justice Avril Lovelace Johnson who were vetted yesterday, December 9, 2019.
The trio are set to replace three Supreme Court Justices who are due to retire including the current Chief Justice, Sophia Akuffo.
Warning
: simplexml_load_file(https://www.youtube.com/feeds/videos.xml?user=adomtvtube): failed to open stream: HTTP request failed! HTTP/1.0 404 Not Found in
/opt/bitnami/apps/wordpress/htdocs/wp-content/plugins/td-standard-pack/Newspaper/parts/single/loop-single-13.php
on line
89
Warning
: simplexml_load_file(): I/O warning : failed to load external entity "https://www.youtube.com/feeds/videos.xml?user=adomtvtube" in
/opt/bitnami/apps/wordpress/htdocs/wp-content/plugins/td-standard-pack/Newspaper/parts/single/loop-single-13.php
on line
89
Notice
: Trying to get property 'entry' of non-object in
/opt/bitnami/apps/wordpress/htdocs/wp-content/plugins/td-standard-pack/Newspaper/parts/single/loop-single-13.php
on line
92
Warning
: Invalid argument supplied for foreach() in
/opt/bitnami/apps/wordpress/htdocs/wp-content/plugins/td-standard-pack/Newspaper/parts/single/loop-single-13.php
on line
92

Warning: simplexml_load_file(https://www.youtube.com/feeds/videos.xml?user=adomtvtube): failed to open stream: HTTP request failed! HTTP/1.0 404 Not Found in /opt/bitnami/apps/wordpress/htdocs/wp-content/plugins/td-standard-pack/Newspaper/parts/single/loop-single-13.php on line 104

Warning: simplexml_load_file(): I/O warning : failed to load external entity "https://www.youtube.com/feeds/videos.xml?user=adomtvtube" in /opt/bitnami/apps/wordpress/htdocs/wp-content/plugins/td-standard-pack/Newspaper/parts/single/loop-single-13.php on line 104

Notice: Trying to get property 'entry' of non-object in /opt/bitnami/apps/wordpress/htdocs/wp-content/plugins/td-standard-pack/Newspaper/parts/single/loop-single-13.php on line 106

Warning: Invalid argument supplied for foreach() in /opt/bitnami/apps/wordpress/htdocs/wp-content/plugins/td-standard-pack/Newspaper/parts/single/loop-single-13.php on line 106