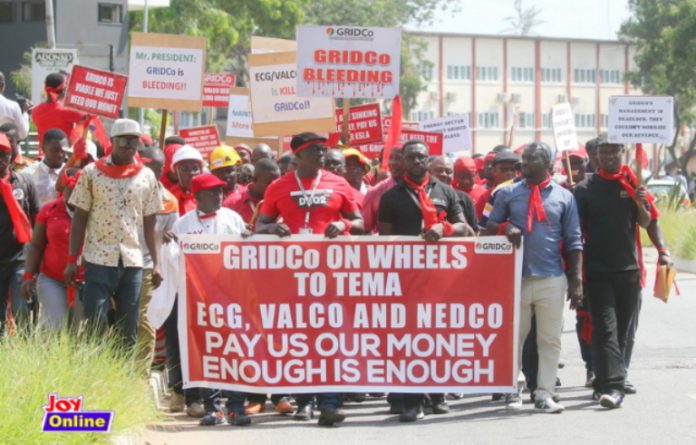 The Africa Centre for Energy Policy has said it is not within the powers of the workers of the Ghana Grid Company (GRIDCo) to demand for their unsettled debts.
According to the Executive Director, Benjamin Boakye, it is the work of the company's management to engage stakeholders and debtors and not their workers.
"I am surprised the workers are those threatening and embarking on strikes over the debts and not management. This is the work of management and not salary workers. There are channels within the company and I expect the right approach and channels are adopted," he said.
ALSO READ: 'Dumsor' during Xmas likely as GRIDCo staff declare indefinite strike
To Mr Boakye, if the management of GRIDCo cannot work, they should lay down their tools for the right people to take charge and demand what is rightfully theirs.
Speaking in an interview on Adom FM's Dwaso Nsem, Mr Boakey explained all efforts to get the debtors to settle GRIDCo have proved futile.
"We are aware of these problems within the transmission and distribution sides but all attempts to get these problems resolved as part of the PDS concession proved futile," he said.
Mr Boakye added that the Power Distribution Service-Electricity Company of Ghana (ECG) debacle also contributed to the locked up funds on the part of ECG but there must be immediate steps to recover all the funds.
Staff of GRIDCo have announced a sit-down strike beginning Wednesday, December 11, until further notice over millions of debts owed them.
ALSO READ: Six remanded over Mankessim shooting [Audio]