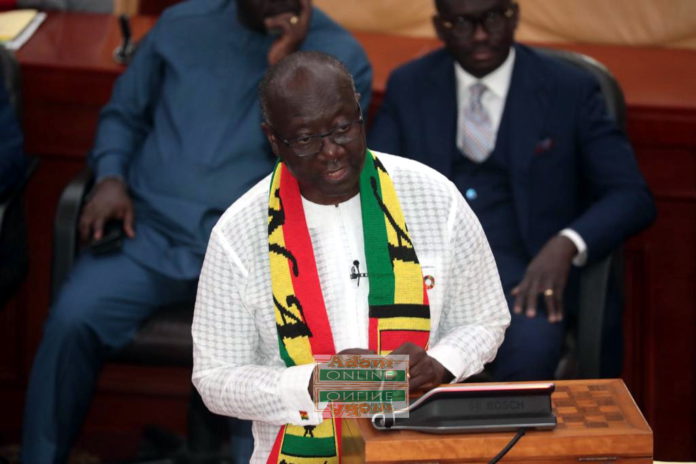 Former Central Regional Chairman of the National Democratic Congress (NDC), Bernard Allotey Jacobs, has said President Nana Akufo-Addo will not sack Finance Minister, Ken Ofori-Atta.
According to the social commentator, the final decision lies solely with the President despite the numerous calls.
However, there is no way Akufo-Addo will sack Mr Ofori-Atta due to their relationship.
"Ken must go but that depends on the president. If you were in the shoes of the president, what would you have done? Will you have sacked your own brother? " he quizzed on Adom FM's Dwaso Nsem.
He likened the current situation to blood monarchy as well as bloodline inheritance and dynasty through which he noted a leader succeeds.
"Akufo-Addo's mother is a sister of Ofori-Atta's father. Gabby's mum is a sister of Akufo-Addo's mum. So when you are given any position, won't your people enjoy? It is not about what you know in Ghana but who you know and we have all enjoyed such opportunities and we should stop this hypocrisy," he stated.
ALSO READ:
Ofori-Atta sends important message to Ghanaians amidst calls for his dismissal
He, however, noted his only challenge with Mr Ofori-Atta is the lack of stakeholders' engagement, adding that the Ministry appears cursed as any Minister appointed barely knows peace.