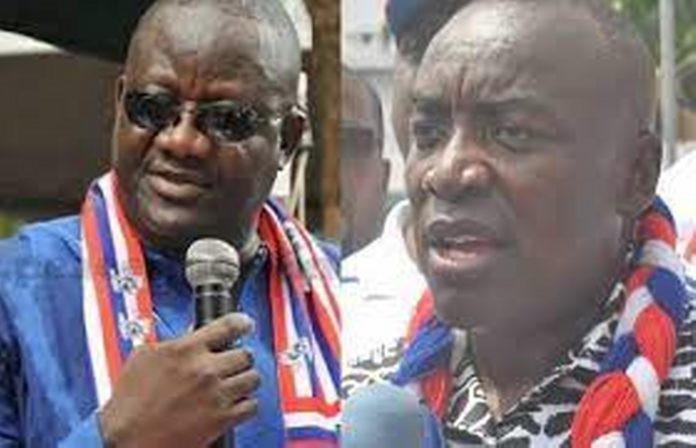 Independent presidential hopeful, Alan Kyerematen has spoken about the "unjust expulsion" of former General Secretary, Kwabena Agyapong and former National Chairman, Paul Afoko from the New Patriotic Party (NPP).
The duo were suspended in 2015 over alleged misconduct.
Mr. Agyapong was found guilty of violating Article 3(d) of the party's constitution, which requires members to uphold the party's decisions.
He was also accused of engaging in "unilateral actions and activities without consultation with or seeking authorisation from the NEC."
But Alan Kyerematen claimed the two were suspended without fair hearing.
"I don't want to go deeper into issues, but do you think the way the two elected executives of a democratic party were removed was fair? Several allegations were made against them, but there was no fair hearing.
"Kwabena Agyapong and Paul Afoko were victims of sycophantic behaviour within the party," he said on Accra-based UTV following his resignation.
The former Trade Minister added that, there are a lot of things going wrong in NPP.
"There are bad things happening in the party that have accumulated over time. The party didn't get bad now; just that people are not bold enough to come out to say certain things," he stated.
Mr Kyerematen stressed that, the state of the NPP accounted for his resignation.
He urged NPP to embrace diverse opinions and ensure that internal processes are fair and transparent.
ALSO READ: