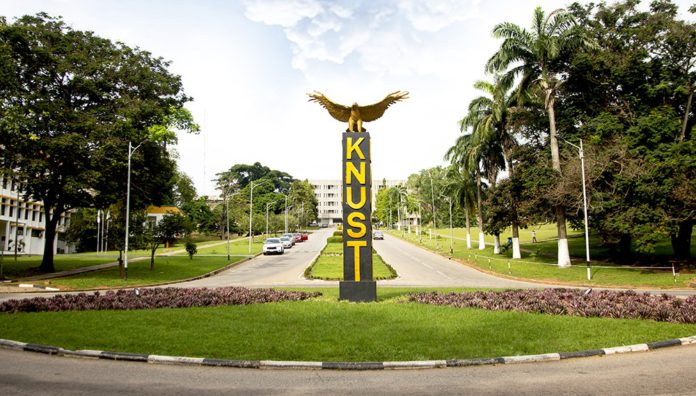 The African Forum for Research and Education in Health Limited by Guarantee (AFREhealth) with funding support from the National Institutes of Health, Fogarty International Center, USA has installed a 30kW ultra-modern solar system worth $58,690.00 at the School of Medicine and Dentistry, KNUST where its Secretariat is based.
This is part of AFREhealth's broader commitment to addressing climate change and support KNUSTs' green energy agenda.
The solar system, which provides an alternative energy, will help stabilize power supply and enhance academic and operational activities of the School. The system was executed by the Starsight Energy Ghana Limited.
The project was commissioned on 29th August 2023 by Prof. Rita Akosua Dickson, Vice-Chancellor, KNUST, assisted by Prof Christian Agyare, Provost, College of Health Science, Prof Sam Newton, Dean, School of Public Health and Mrs Georgina Yeboah, Executive Director of AFREhealth.
AFREhealth is a pan-African organization dedicated to the advancement of health professions education, research and service delivery by influencing a new inter-professional standard that will result in sustainable and continuous quality improvement for the African population.
It is registered as an international Non-governmental Organisation in Ghana and has been in operation since its launch in 2016 with its Secretariat at KNUST. AFREhealth serves as a platform for knowledge generation, sharing and learning through our Technical Working Groups (communities of practice), webinars and Annual Symposium.
AFREhealth has a membership of over 1000 individuals and 74 institutions across Africa. Membership is open to all African health professionals and institutions that support its mission to be a responsive and leading African forum in the pursuit of excellence in health research education and service provision.
Individual members have the opportunity to network inter-professionally and intra-country with like-minded peers, participate as a researcher or implementer in AFREhealth grants, access valuable education, research, and service content and interact with senior health professionals in Africa.
Institutional members have access to funding opportunities, expand their institutional knowledge by engaging in student clinical exchanges, sharing resources and publications, accessing university libraries and broaden exposure to national, regional, and global audiences through peer-reviewed publications.
ALSO READ: