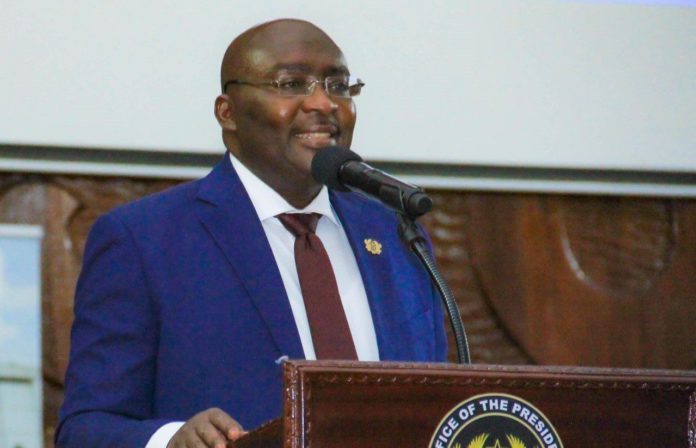 A former New Patriotic Party (NPP) Member of Parliament (MP) for the New Juaben South constituency has said the Vice President, Dr Mahamudu Bawumia, has paid his dues and therefore can be a good President if given the nod.
Speaking on Asempa FM's Ekosii Sen show Tuesday, Dr Mark Assibey Yeboah said the impact of the Vice President should not be discounted.
"When we look at how our numbers have gone up in the Northern Region, we are at par with the NDC. Each of the parties has nine seats.

"Even in the Savannah Region, we [NPP] have four seats, whereas they [NDC] have three. In North East, we have three and the NDC has four. Overall, in the three Northern regions, the NPP has 16 and the NDC has 15.

Assibey-Yeboah recounted how the NDC had previously dominated the NPP in terms of seats in the north. "There was a time that we [NPP] had three seats but now we have 16 and the NDC has 15 [in] the old Northern Region, as it were.

"He has done his bit. Even though the delegates will decide … for me, when I look at his CV, I think that he will be a good president. I think that with the kind of CV that he boasts of if given the nod, he will win," Assibey-Yeboah added.
A new national poll conducted by the Global InfoAnalytics has revealed that Vice President Dr Bawumia and former Trade and Industry Minister Alan Kyerematen are tied in the race to lead the party ahead of the 2024 elections.
The polls conducted between 31st December 2022 and 15th January 2023, show the race to lead the NPP is a dead heat among NPP voters as Dr Bawumia has lost the slender lead he enjoyed in October 2022 over Mr Kyerematen.
The poll now shows Dr Bawumia and Mr Kyerematen are levels at 40% apiece among NPP voters.
However, among general voters, Mr Kyerematen's lead over Dr Bawumia has been cut from 41% to 32% compared to 44% to 31% in October 2022.
But the former chairman of the finance committee in Parliament pointed out that in as much as Mr Kyerematen has demonstrated integrity during his time in the NPP government, he believes Dr Bawumia's credentials which excite him will take him far.