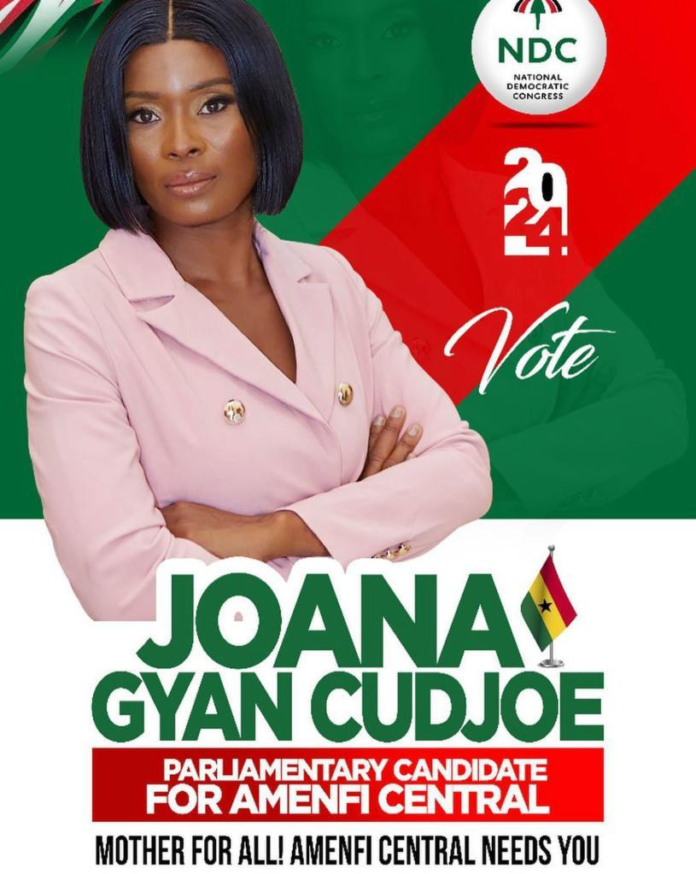 Wife of a popular musician has declared her intention to contest the parliamentary election of the opposition National Democratic Congress (NDC).
Joana Gyan, the wife of Andrew of music group Keche, will be contesting NDC parliamentary primaries of Amenfi Central in the Western Region.
A wealthy businesswoman posted flyers on her official Instagram page with the caption: "Vote for me please".
Below is her post on Instagram: