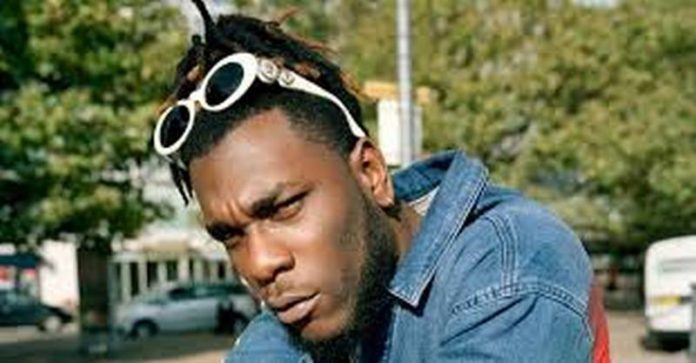 Nigerian superstar Burna Boy has questioned the credibility of the Grammys Academy awards after losing out on both categories he was nominated for.
On November 15, the Academy nominated Burna Boy in the Best Global Album and Best Global Music Performance categories for his banger Last Last, and the bids were high he would walk home with both awards.
Since it's release eight months ago, the banger has garnered 160 million views on YouTube, surpassed 100 million streams on Spotify to earn it the most played song within that period.
Burna Boy also broke a record in 2020 when the song was adjudged the number 1 most streamed song on Apple Music across Sub-Sahara Africa.
Last Last was also featured as one of the songs on Barack Obama's 2022 summer playlist as well as the most used song on TikTok in the last quarter of the year.
Despite the song being a poignant ode of his messy breakup, his fans as well as the global market jammed to the relatable lyrics.
However, the aforementioned attainments could not earn him a place in the winner books of the Grammys.
Buna Boy lost in his quest for a second Grammy trophy when Wouter Kellerman, Zakes Bantwini & Nomcebo Zikode were named winners of the Best global music performance for their song Bayethe.
There was still hope, and then it was lost when Burna Boy missed out again on the Best Global Album to Masa Takumi's Sakura.
This has sparked outrage online that Burna Boy was 'ripped', and in reaction, he has called out the Academy for what he says is an unfair situation.
He described the scheme as being full of "shits and lies", adding that his 2022 album; Love Damini deserves the award than any other.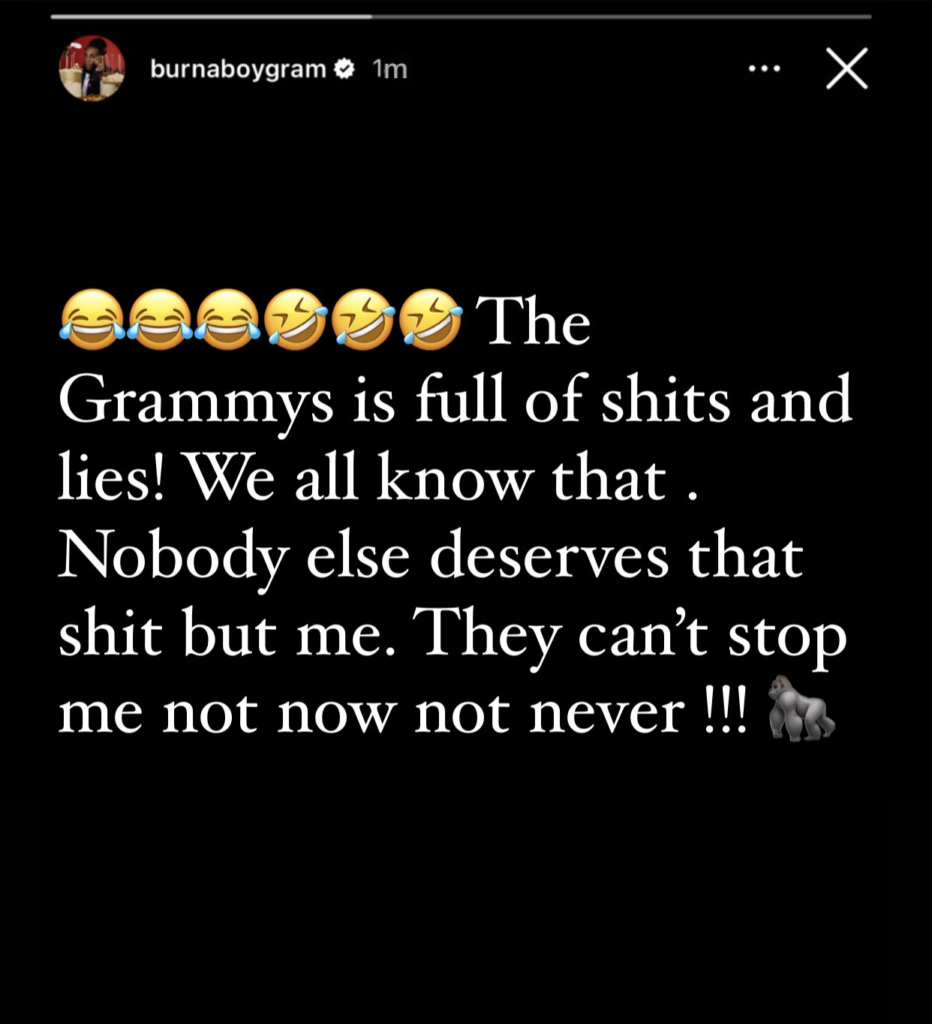 The African Giant, as he calls himself, cannot believe that after assembling the Avengers on his album, it still did not gain the sought-after recognition.
He was particularly interested in the album category than the global performance.
Meanwhile, Burna Boy is yet to congratulate the winners.
MORE