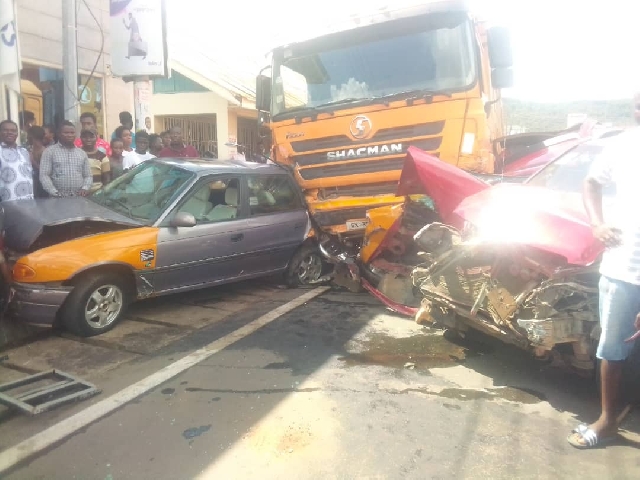 Two people have been injured in an accident at the Civic Centre in the Volta Regional capital, Ho.
The accident occurred in the afternoon of Monday, October 2, 2023.
It involved a tipper truck loaded with sand.
The truck failed its brake while descending the Ola Senior High School (SHS) area and ran into 10 other vehicles.
All 10 vehicles were mangled, while one electricity pole and two motorbikes were also damaged.
Emergency response teams, including personnel from the Ghana Police Service, Ghana National Fire Service, National Road Safety Authority, and the Electricity Company of Ghana (ECG), were deployed to the scene to ensure the safety of road users and residents in the area.
ALSO READ: