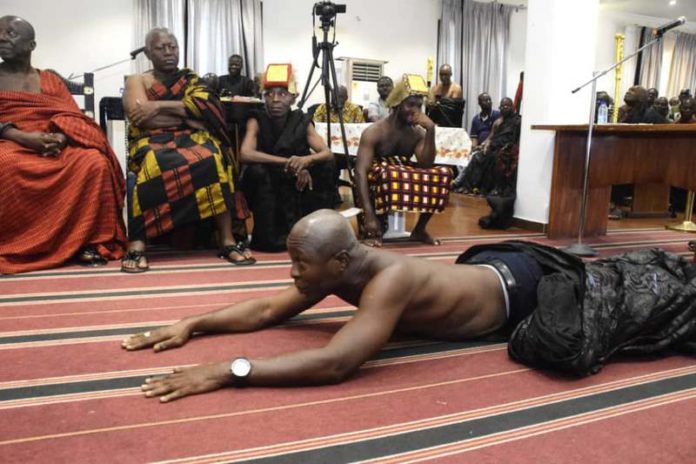 The Benkumhene of Asamang Tamfoe, Nana Kwame Darkwa, has dismissed reports about his destoolment by Okyenhene, Osagyefuo Amoatia Ofori Panin.
The destoolment, according to reports, was over his alleged involvement in illegal mining activities which he admitted guilty before the Akyem Abuakwa Judicial Council at Kyebi.
But Nana Darkwa has described the reports as false and propaganda.
To him, there is no way Okyenhene can destool him as he does not swear an oath to him [Okyenhene] but to his chief, Osabarima Kwame Koh II.
"I have not been destooled. It is false propaganda by the State Secretary and the Okyenhene himself. I didn't swear an oath to the Okyenhene, I swore an oath to Osabarima Kwame Koh II, so until my chief says he doesn't need me, I am still a chief," he said on Accra-based Citi FM.
He added he will continue to hold himself and not recognise the destoolment by the Okyenhene.
"I do consider myself a substantive Benkumhene of Asamang Tamfoe. Tradition must be respected and so if my chief, Asamang Tamfoe Osabarima Kwame Koh II removes me, I will respect his decision and comply accordingly, and I will never challenge him," he stated.
ALSO READ:
Okyenhene destools Benkumhene over galamsey
Meanwhile, Nana Darkwa fought off allegations of his involvement in galamsey, stating he has resisted attempts by some galamseyers to mine in the area.
The action, he said, is therefore a deliberate attempt to get rid of him so these persons can invade the area to embark on their illegality.
Play audio above: