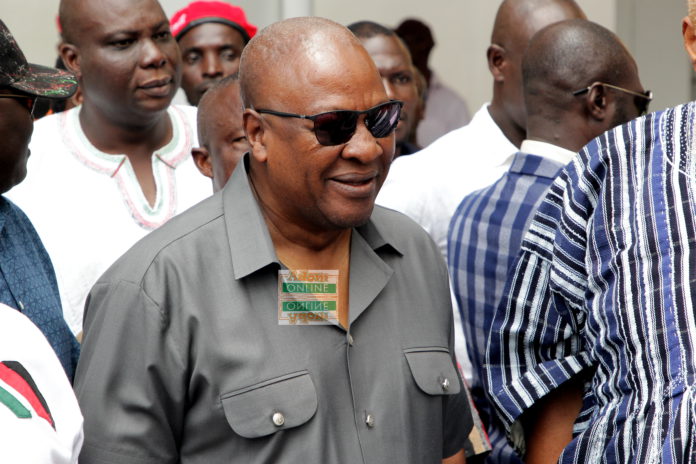 Former President John Mahama has said Ghana's judiciary has been heavily stained in its role to deny the people of Assin North a representation in Parliament.
According to the NDC presidential hopeful, the country's justice system does not work for everyone in the country but for just a few.
Addressing delegates of the Assin North Constituency in the Central Region, Mr. Mahama questioned why the Supreme Court has injuncted Mr. Quayson for such a long time and refused to determine the case to ensure the people of the Assin North were represented in Parliament.
"In Ghana, our motto is freedom and justice but unfortunately sometimes, the justice system does not work for everybody, the people of Assin North and for Joe Quayson.
"For a such a long time, the Assin North people have been deprived of their MP representing them in parliament and a blight on our justice system that the writ that is supposed to remove an injunction on him has been pending before the court for one year now, which has reduced the size of the minority in parliament by one vote.
Describing the development as unfortunate, Mr. Mahama urged the person responsible for what is happening to takes steps to ameliorate the situation as soon as possible to enable his people to have access to representation in parliament.
'Assin North MP' suffers another defeat at Supreme Court
Latest twist to Assin North MPs case
Why I can't comment on Assin North MP's case – Bagbin