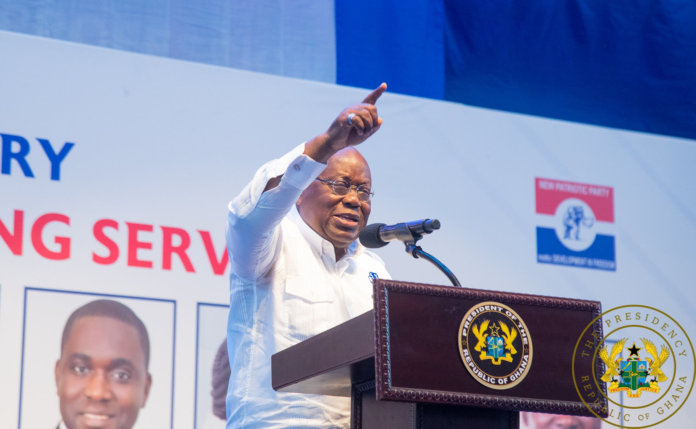 President Nana Akufo-Addo has touted his achievements in the road sector with a strong claim his regime is unmatched in the Fourth Republic.
President Akufo-Addo declared 2020 as the 'Year of Roads' and this was repeated in 2021 and 2022 but despite reports of bad road network in parts of the country, he thinks otherwise.
According to him, his administration has built more roads than any other government in Ghana's Fourth Republic.
Delivering the State of the Nation Address (SONA) in Parliament on Wednesday, President Akufo-Addo said he was proud of the work done so far.
"Mr Speaker, I would like to state categorically that this Government has built more roads than any government in the history of the 4th Republic. Mr Speaker, the details of all these roads are attached in the annex to this message.
"I have done so because, last year, when I made a similar pronouncement, I was met with howls and gasps of incredulity from the Minority benches, and so I thought it's appropriate, this time, to present it as an annex to the statement, which will be part of Hansard," he declared.
He noted the majority of monies borrowed have gone into the construction of roads.
ALSO READ:
Year of roads: Where are the roads? – MP questions govt
Year of roads not a slogan but reality – Akufo-Addo
"Mr Speaker, I am proud of the amount of work that we have done, especially in the road sector. Roads constitute the largest number of questions asked in this House by Members of Parliament; a large amount of the monies we borrow are for road construction. Shall we dare stop constructing roads?" he quizzed.