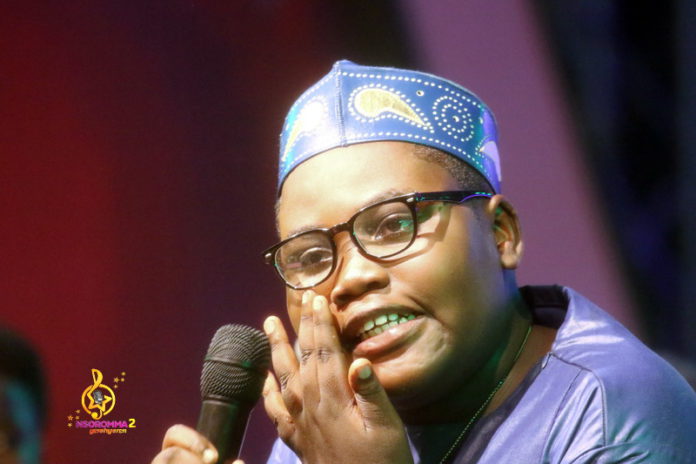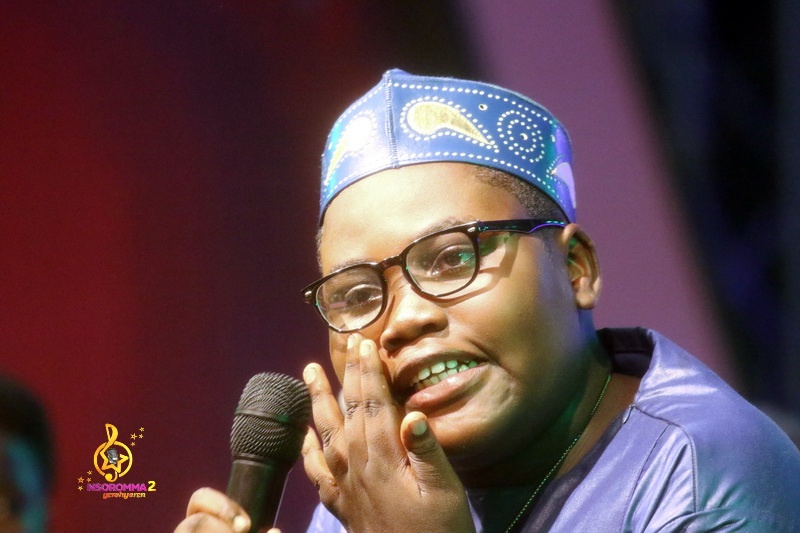 It was all tears for the fans of Nsoromma contestant, Nathaniel Ofori, when host Jerry Justice announced he was going to be on the eviction train of the most-talked-about music talent show.
Nathaniel has been rocking patrons since the music competition began but has failed to garner enough votes to keep him in the competition.
After rocking patrons with highlife veteran Alhaji Frimpong's Kyenkyen Bi Adi Mawu song, Nathaniel failed to get the voting-public's support in order to continue his Nsoromma journey.
Watch his performance in the video below:
Meanwhile, week 6 of the music talent show had Josephine Frimpong opening up with City Boy's Nya Asem Hwe song.
Aside from Josephine's soothing voice, her rich Kente print outfit also dazzled the audience, taking them back to the 80s.
Watch Josephine in the video below:
Also treating fans to J. A. Adofo's Yaa Boatemaa song, was Millicent Asomaning whose performance knocked patrons off their feet.
Watch her performance below:
Gillgod Arthur who continues to grow into the competition beautifully, also treated the crowd to veteran Nana Ampadu's Oman Bo Adwo song.
Watch his performance below:
The crowd sang along and the tempo of the song was easy to rhyme.
Queenmiracle Awinimi Agongo performed Kofi Sammy's popular Yellow Sisi, a song that got the crowd singing along.
Watch Agongo below:
Aba Afrima Abaka also gave off an electrifying show with Ampofo Agyei's Me Mbo Tuo song which featured highlife veteran Amakye Dede, lifting everyone present at the Provident Event Centre off their feet.
Watch Aba's performance below:
Victor Twum Ampofo is one of the kids tipped by fans to go far in the competition, especially as he continues to garner enough votes from the public voting.
Victor received loud cheers from the crowd as he nailed highlife musician J. A Adofo's Baabi Dehyee's track with show judge, Akosua Agyapong, tagging him the showboy of the day.
Watch his performance below:
Dorithy Baffoe, on the day, took to stage with Amakye Dede's Jealousy Go Shame song. Clad in a long traditional white apparel, she wowed the crowd with an above-standard showdown.
Watch her in the video below:
Reneil Aboagye went up the podium with Nana Ampadu's Agartha song, making it difficult for any of the patrons to stay in their seats.
Grace Adom Sarkodie nailed it with her 'Shaku shaku' dance as she performed popular Ghanaian popular If You Do Good by veteran Ampofo Agyei.
Grace performed as though she were in the grand final stage of the competition.
See photos from Week 6 of Nsoromma season two competition below: