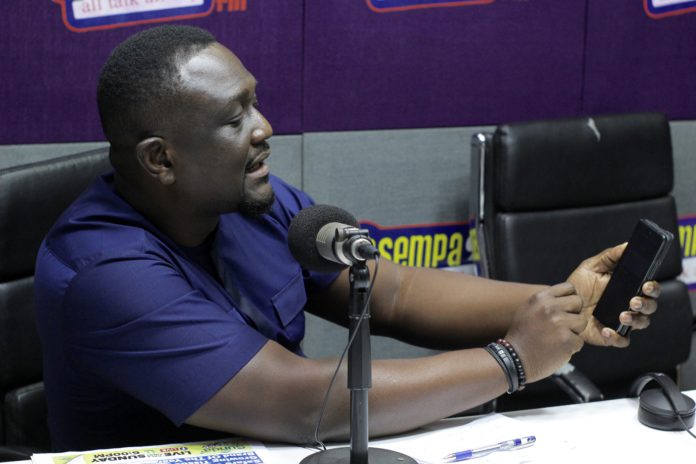 The Managing Director of the Electricity Company of Ghana (ECG), has disclosed that monies have not yet been paid to the Independent Power Producers (IPPs) over their threat to shutdown.
According to Samuel Dubik Mahama, the IPPs are now calm because they have been given the level of certainty needed to operate in the country. He says it was uncertainty that brought about the threat by the IPPs to shutdown power plants.
Speaking on JoyNews' Newsfile on Saturday, he, however, stated that an amount had been agreed upon with all IPPs as part of a favourable payment plan.
"Would you be surprised if I said we've not given them anything? We've agreed on numbers across board for everybody and everybody knows what they have to do and get back to us [ECG] by the middle of the week.
"When they do that, whatever needs to be credited to them will be credited to them immediately," he told Samson Lardy Anyenini.
His comments follow the IPPs threat to shut down their plants if government fails to settle 30 per cent of the $1.73 billion debt owed them.
The Chamber of Independent Power Producers of Ghana (IPPG) in a memo, directed its members to shut down their plants from July 1 to July 8.
But in a meeting held with ECG on Friday, the IPPs suspended the planned shutdown of power plants.
Mr Mahama explained that, per the agreement reached on the framework going forward with IPPs, ECG "agreed to stay current. So if I am current now, every month, you are okay."
He continued "We used interim in two forms. The other one is that they [IPPs] are waiting to hear how the legacy debt issue is going to be addressed and what the formula or style would be for us to talk and move forward. But in truth, nobody wants to keep spending not knowing where the money is coming from. That is why we agreed on the way forward now and the way forward is comfortable for all of them so we are in good shape."
When asked what the road to the permanent solution without which the IPPs would revert, Mr Mahama noted that ECG will ensure that the agreement to stay current with the IPPs stays in place.
Again, he stated that "we would find a way to make sure what we've agreed in the new framework agreement goes forward."
ALSO READ: