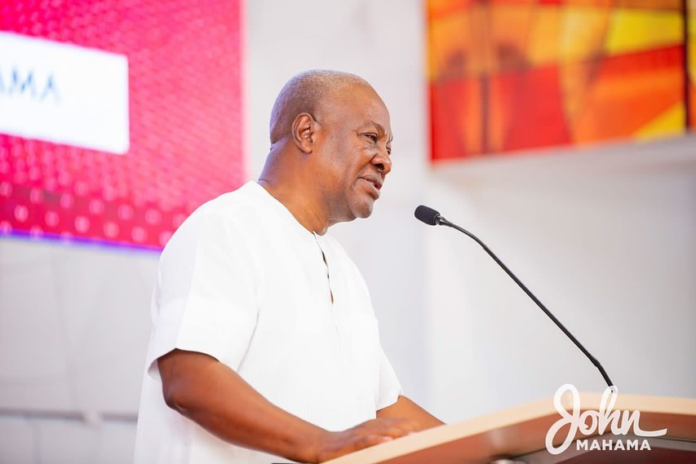 Former President John Dramani Mahama has pleaded with Independent Power Producers (IPPs) not to carry out their threat to shut down their plants. 
Mr Mahama says there will be disastrous consequences should IPPs carry out their threat.
In a Facebook post on Friday, June 30, the National Democratic Congress (NDC)'s flagbearer for the 2024 polls urged the government to urgently engage the power producers on the matter.
According to him, this must be done without any delay as it will create unbearable pressure on businesses and livelihoods.
"As a concerned citizen, I would like to make a plea to the Chamber of Independent Power Producers (IPPs) to reconsider their decision to shut down their plants effective July 1, 2023."
"If the IPPs, who account for almost half of the country's total power generation and over two-thirds of Ghana's thermal power, go through with this plan, it will have a disastrous impact on Ghana's economy and negatively affect the lives and livelihoods of countless Ghanaian families.
"I strongly urge the government to take immediate action and initiate discussions with the IPPs to find a sustainable solution to the impending power crisis."
Mr Mahama added that "It is imperative that these discussions begin without delay and be given the highest priority."
With just a day to the expiration of the deadline given by the Independent Power Producers to shut down over outstanding arrears, the group is yet to meet government for a favourable response prompting this latest order.
The two parties were expected to meet this week for an agreement on demands for a 30 percent interim payment of the arrears.
The IPPs argue that without receiving payment by the close of June 30, they will be unable to sustain the national grid.
"We are determined to get results at all cost," the mail concluded.
Independent power producers play a significant role in Ghana's energy sector, controlling 47 percent of the country's total power generation mix and contributing 67 percent of Ghana's thermal power.
As of May 2021, the six enterprises collectively claim an outstanding debt of approximately $1.73 billion in cedis, with the debt dating back to January 2021.
The IPPs highlight that this debt has hindered their access to working capital, preventing them from financing crucial inputs such as chemicals for water treatment in thermal generators and other supplies, many of which are priced in foreign currency, primarily the US dollar.