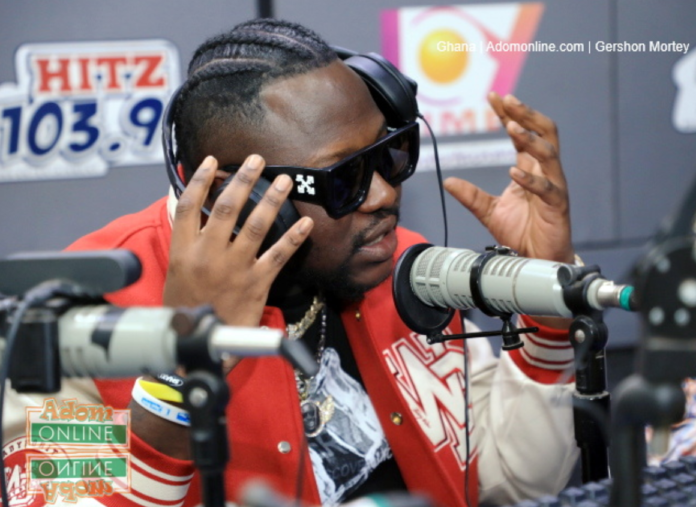 Ghanaian rapper Medikal and his ex-lover Sister Derby broke the internet when they dropped a new music video, Cold and Trophies.
The song came as a surprise to many because the duo broke up on a bad note prior to Medikal getting married to actress Fella Makafui in 2020.
Two weeks after the song dropped, the Omo Ada hitmaker has finally put to bed rumours spreading that he has divorced Fella Makafui, hence the audacity to feature Sister Derby.
But the rapper said his wife, Fella Makafui, gave him the green light.
He explained that, unlike the fans, who easily fall prey to clickbaits, Fella Makafui has been aware since day one.
"My wife was cool, and I told her I want to do that. She was like this guy. She knows I am stubborn and I do the right thing. It's normal with women, but she knows the type of person I am, and I am just doing business," he explained.
According to Medikal, collaborating with Sister Derby gave him the numbers.
"I mean she is not a bad person or evil, so we only linked up for the music video. The song is Cold and Trophies, and it's on my Planning and Plotting interlude."
Watch the video below:
MORE: